Premarital Counseling
Jul 23, 2023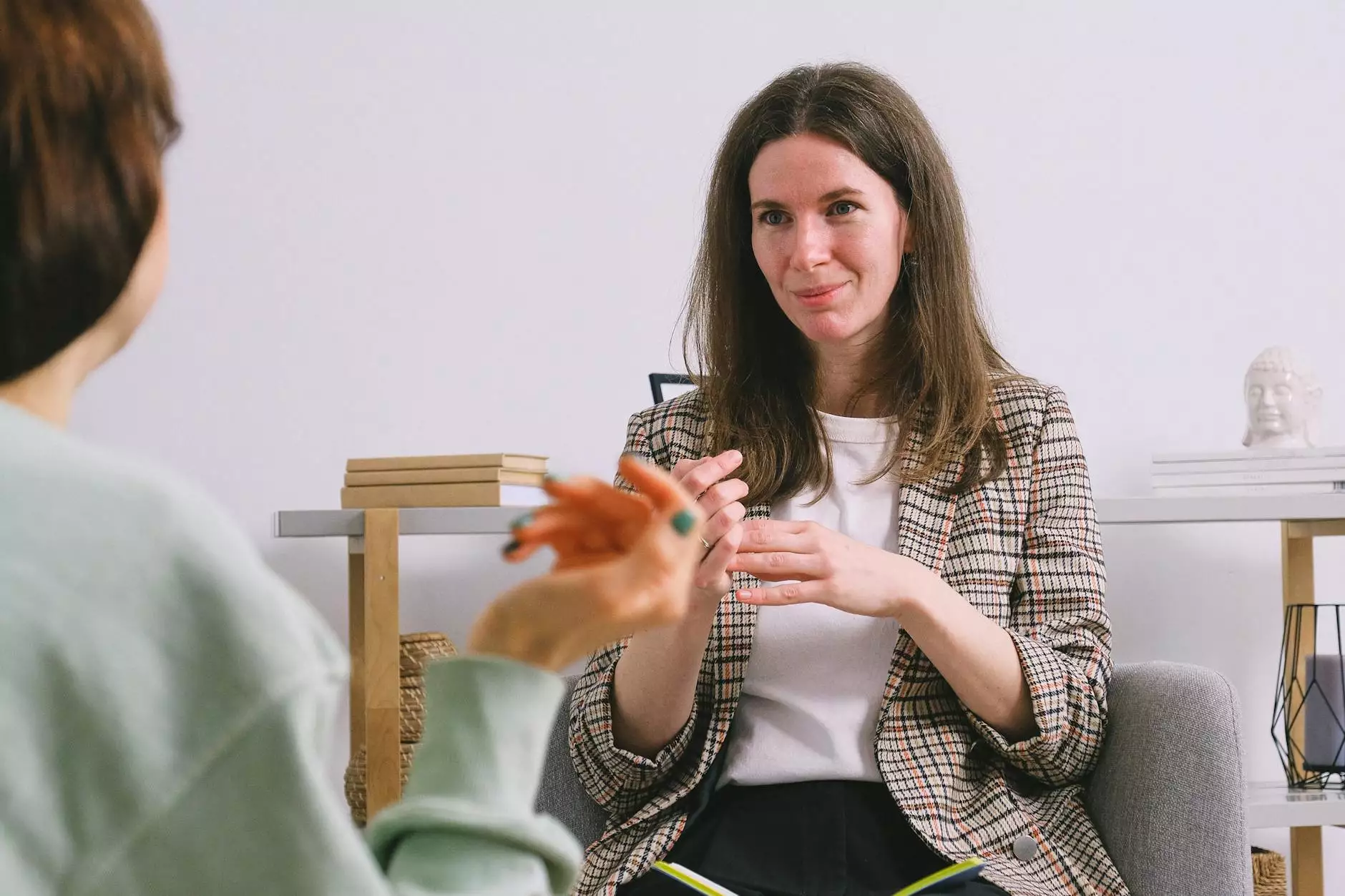 Building a Strong Foundation for a Lifetime of Love
Welcome to Central Baptist Church's premarital counseling program. As a leading institution in the community and society category, specifically faith and beliefs, we are dedicated to helping couples establish a solid foundation for their future together. Our premarital counseling services are designed to equip couples with the tools, knowledge, and skills necessary for a successful and fulfilling marriage.
Why Choose Central Baptist Church for Premarital Counseling?
At Central Baptist Church, we understand the significance of premarital counseling in preparing couples for a lifelong commitment. Our expert counselors specialize in premarital guidance, addressing a wide range of topics that are essential for building a strong marital bond.
Comprehensive Counseling Program
Our premarital counseling program covers a wide range of topics including effective communication, conflict resolution, financial management, decision-making, intimacy, and adjusting to married life. Through a series of personalized sessions, our experienced counselors provide guidance tailored to the unique needs and circumstances of each couple.
Expert Counselors
Our team of highly skilled and compassionate counselors have years of experience in premarital counseling. They possess the expertise to address sensitive issues, facilitating open and honest conversations between partners. With a non-judgmental and supportive approach, our counselors create a safe and comfortable environment for couples to address any concerns they may have.
The Benefits of Premarital Counseling
Premarital counseling offers numerous benefits that contribute to a healthy and successful marriage:
Improved Communication Skills
Effective communication is the foundation of any successful relationship. Our premarital counseling program helps couples develop and enhance their communication skills, enabling them to express their needs, concerns, and emotions openly and respectfully.
Conflict Resolution Strategies
Learning how to navigate conflicts constructively is a vital skill for any couple. Our counselors provide practical strategies and techniques for resolving conflicts in a healthy and productive manner, fostering mutual understanding and compromise.
Financial Management Guidance
Financial issues can often create significant stress in a marriage. Our premarital counseling program addresses the importance of financial planning, budgeting, and establishing shared financial goals. Couples will gain the necessary knowledge and skills to manage their finances together effectively.
Intimacy and Emotional Connection
Premarital counseling helps couples develop and deepen their emotional connection, fostering intimacy and trust. Our counselors offer guidance on building emotional closeness, maintaining romance, and nurturing a fulfilling intimate relationship.
Setting Realistic Expectations
It is important for couples to establish realistic expectations about married life. Our program helps couples explore and discuss topics such as gender roles, responsibilities, lifestyle choices, and family dynamics. By addressing these areas, couples can proactively manage potential challenges and enjoy a harmonious married life.
Contact Us Today
If you're interested in our premarital counseling services, don't hesitate to reach out to Central Baptist Church. Our dedicated team is here to support you on your journey towards a strong and lasting marriage. Contact us today to schedule your premarital counseling sessions and take the first step towards building a lifetime of love and happiness together.