Welcome to Connect at Central Baptist Church
Jul 7, 2018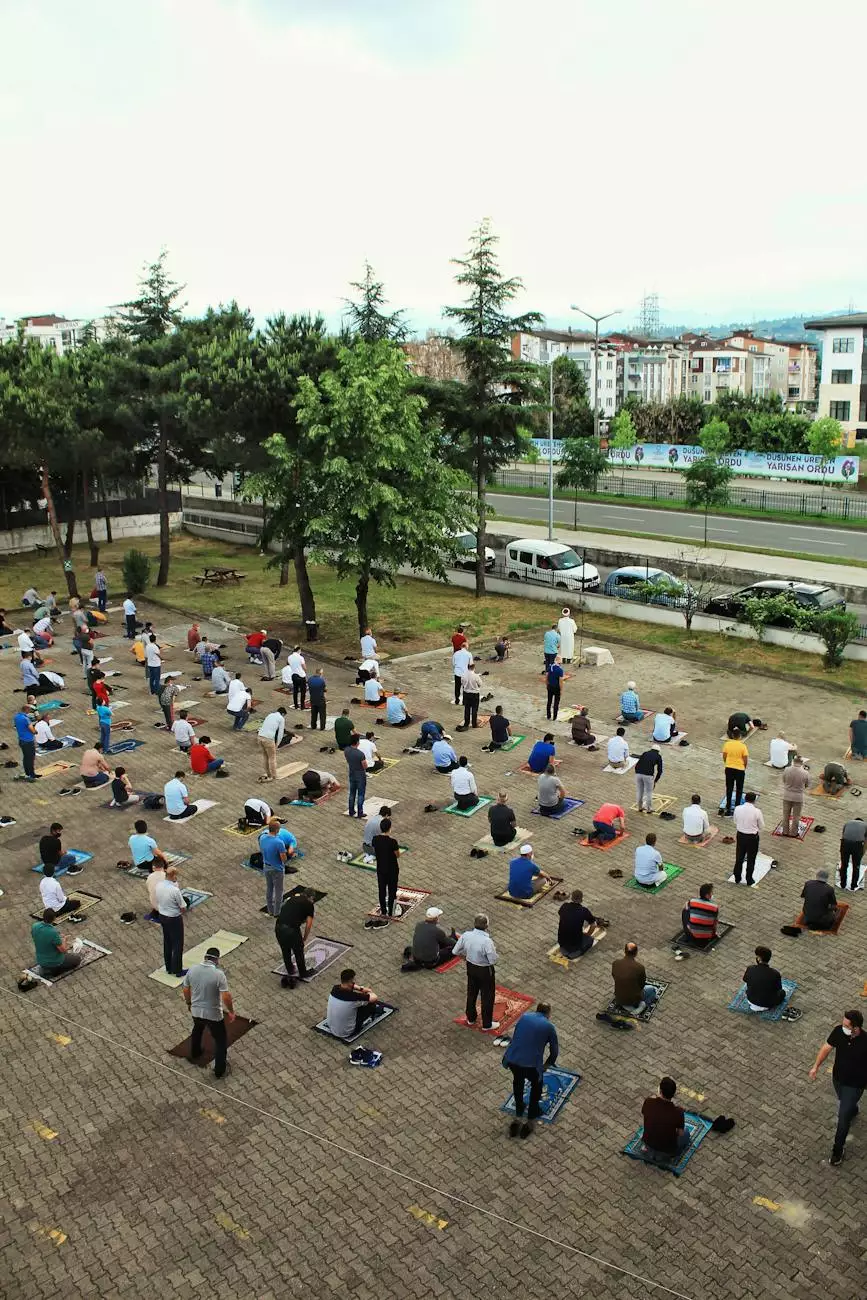 Deepen Your Faith and Foster Meaningful Connections
Welcome to Connect, the hub of spiritual growth and community engagement at Central Baptist Church. We believe in fostering a strong sense of community and providing opportunities for believers to deepen their faith and connect with one another.
Community and Society - Faith and Beliefs
Central Baptist Church is proud to be part of the thriving community in Lawton, Oklahoma. Our commitment to faith and beliefs shapes the foundation of our ministries, where we strive to make a positive impact on the lives of individuals and families.
Engage in Meaningful Ministries
Our church offers a variety of ministries designed to cater to the needs and interests of different age groups and individuals. By engaging in our ministries, you will have the opportunity to grow spiritually and make lasting connections with fellow church members.
Children's Ministry: Nurturing Young Hearts
In our Children's Ministry, we create a safe and nurturing environment where young hearts can learn about Jesus and grow in their faith. Through age-appropriate activities, inspirational teachings, and engaging events, we help children develop a strong foundation in the Christian faith.
Youth Ministry: Empowering the Next Generation
Our Youth Ministry focuses on empowering the next generation of believers. We provide a platform where teenagers can gather, build relationships, and explore their faith in a relevant and meaningful way. Through mentorship, Bible studies, and mission trips, youth are encouraged to live out their faith in everyday life.
Adult Ministry: Strengthening Faith Journeys
The Adult Ministry at Central Baptist Church offers a range of opportunities for individuals to deepen their faith and connect with other adults who share their spiritual journey. From Bible study groups and prayer circles to community service projects, this ministry is a place where lifelong friendships are built and faith is continually strengthened.
Nurture Your Spirituality
At Connect, we understand the importance of nurturing your spirituality. We believe that a deep and personal relationship with God is essential for a meaningful and fulfilling life. Through various spiritual practices and resources, we strive to guide individuals in their faith journey.
Bible Study: Dive into God's Word
Our Bible study groups provide a platform for individuals to dive deeper into God's Word. Led by experienced leaders, these groups offer a space for discussion, reflection, and application of biblical teachings. Whether you are new to the Bible or have been studying it for years, there is always something new to discover and learn.
Prayer and Worship: Commune with God
Join us in our powerful prayer and worship gatherings, where we come together to commune with God. Through heartfelt prayers and uplifting worship songs, we seek to create an atmosphere where the presence of God can be felt. Our worship services are designed to inspire, encourage, and draw us closer to the heart of God.
Retreats and Conferences: Renew and Recharge
Take part in our retreats and conferences aimed at providing spiritual renewal and rejuvenation. These events offer an opportunity to step away from the daily routine and immerse yourself in an environment where you can seek God's presence, reflect on your faith, and gain fresh insights and perspectives.
Join Central Baptist Church Today!
We invite you to join Central Baptist Church and become an active member of our vibrant community. Whether you are seeking to deepen your faith, make new friends, or contribute to our ministries, there is a place for you at Connect. Experience the warmth and love of fellow believers as you grow in Christ together.
Connect. Grow. Serve. Central Baptist Church is here to guide you on your spiritual journey. Come visit us at our Lawton campus or explore our website to learn more about our ministries and the ways you can get involved. Join us today and embark on a life-changing experience!