Welcome to Central Baptist Church's Calendar
Dec 20, 2019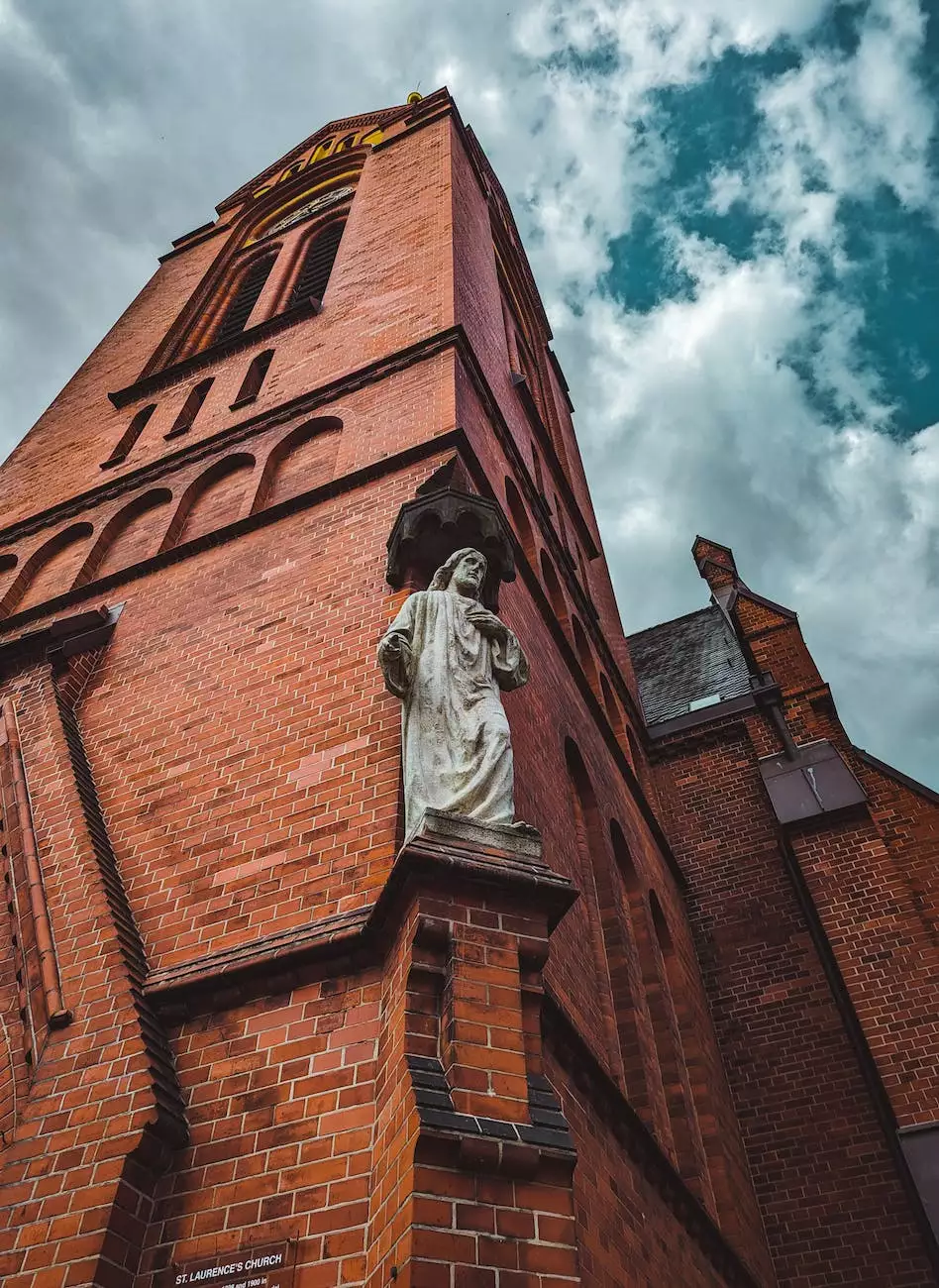 Stay Connected with Our Faith Community
At Central Baptist Church, we believe in nurturing a strong sense of community and fostering deep connections among our members. One of the ways we accomplish this is through our diverse range of events and activities listed on our calendar. Join us and experience the power of faith in action!
Upcoming Events
Our calendar is filled with exciting events designed to cater to the unique interests and needs of our community. From worship services and Bible studies to outreach programs and social gatherings, there is something for everyone.
Sunday Worship Services
Join us every Sunday as we come together to worship, seek spiritual guidance, and find inspiration. Our services are crafted to provide nourishment for the soul, connecting us with God and each other.
Bible Studies
Deepen your understanding of scripture and explore its relevance to your daily life through our Bible study groups. Led by dedicated and knowledgeable leaders, these sessions offer a space for open discussion and personal growth.
Community Outreach Programs
As a faith-based community, we believe in serving others and making a positive impact in the world. Join us in our various outreach programs where we actively engage with the community, lending a helping hand to those in need.
Fellowship Dinners
We value the importance of building meaningful relationships within our community. Our fellowship dinners provide a casual and warm environment for members to come together, enjoy a meal, and strengthen their bonds.
How to Get Involved
We encourage all members to actively participate in our events and activities. Here are a few ways you can get involved:
Volunteer Opportunities
Contribute to the growth and success of Central Baptist Church by volunteering your time and skills. Whether it's assisting with event organization, serving in the community, or using your talents to support our ministries, your involvement is invaluable.
Join a Ministry
Explore our ministries and find one that aligns with your passion and interests. Whether you enjoy working with children, engaging in music, or supporting the elderly, we have a ministry that can benefit from your unique gifts.
Spread the Word
Help us extend our reach by sharing our events and activities with your friends, family, and colleagues. Word of mouth is a powerful tool, and your recommendation can make a difference in someone's spiritual journey.
Connect with Us
Stay updated with our upcoming events and activities. Follow us on social media, subscribe to our newsletters, and visit our website regularly for the latest information.
Follow Us on Social Media
Subscribe to Our Newsletters
Receive timely updates and event notifications straight to your inbox by subscribing to our newsletters. Stay connected and never miss out on any exciting opportunities.
Visit Our Website
For more information about Central Baptist Church, our mission, and our ministries, visit our website at http://cbclawton.com/. Explore our calendar, learn more about our community, and discover how you can become an active participant in our faith-based family.
Your Spiritual Journey Begins Here
Central Baptist Church warmly welcomes you to join us on a path of spiritual growth, community engagement, and deep personal connections. Browse through our calendar, mark your favorite events, and get ready to embark on an exciting journey of faith.