Giving – FBC Jenks
Jun 7, 2018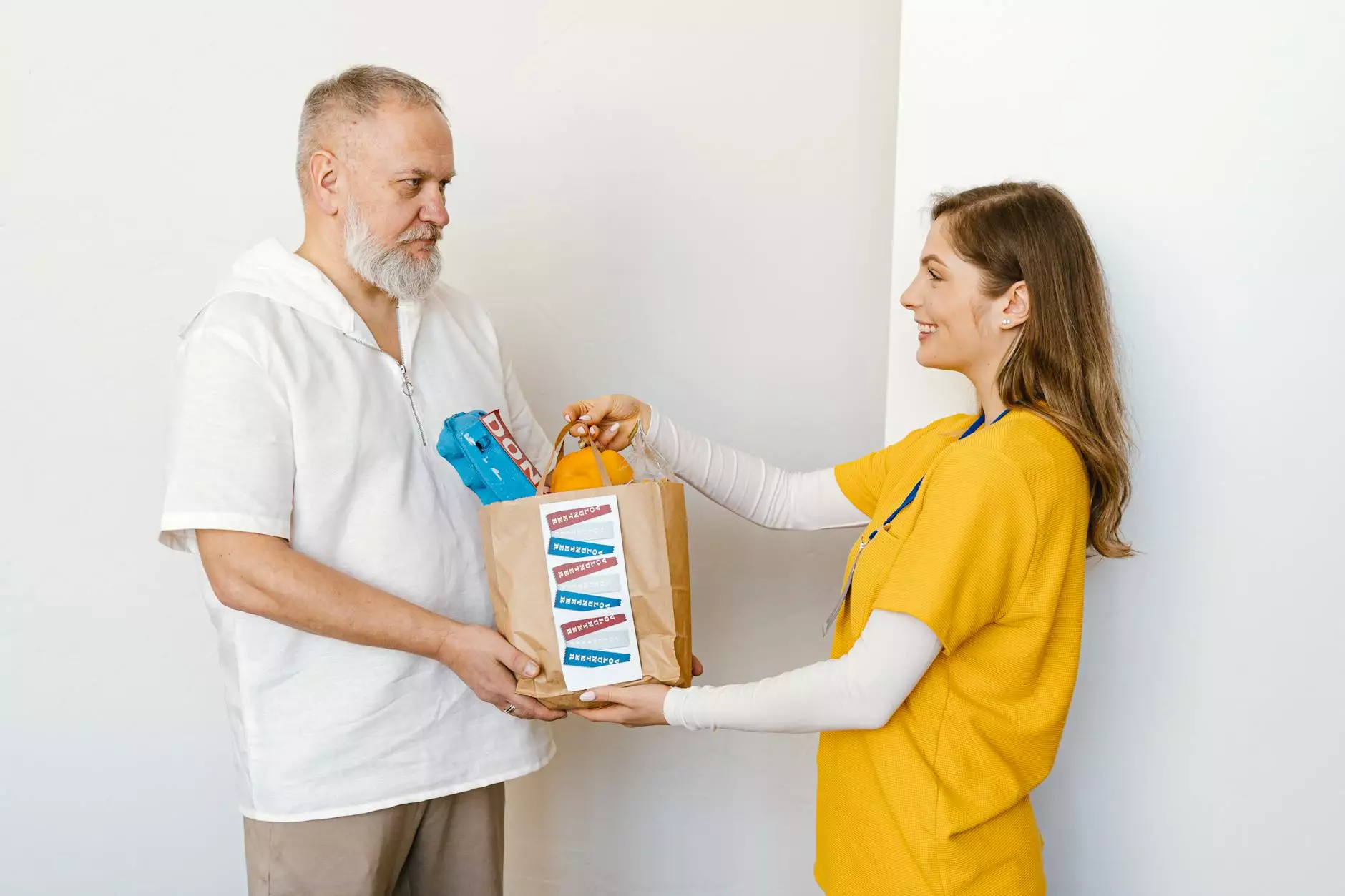 Welcome to the Giving page of Central Baptist Church! Here at FBC Jenks, we believe in the power of giving and the impact it can have on our community, our church, and the lives of those in need. Through our dedicated giving programs, you have the opportunity to contribute to the growth and support of our faith-based organization, enabling us to continue our mission of spreading love, hope, and positivity.
Why Give to FBC Jenks?
At Central Baptist Church, giving is more than just a monetary transaction. It is an act of faith, love, and compassion. When you give to FBC Jenks, you support our various ministries and programs that are designed to make a positive difference in the lives of individuals and families.
1. Community Outreach
One of the core aspects of our mission is reaching out to the local community and making a tangible impact on the lives of those who may be experiencing hardships. Through your generous contributions, we are able to provide resources, support, and services to those in need. From food drives to clothing donations, your giving allows us to extend a helping hand to those facing challenging circumstances.
2. Faith Formation
Supporting FBC Jenks means investing in the spiritual growth and development of individuals seeking a deeper connection with God. Our church offers a wide range of programs and opportunities for people of all ages to explore and cultivate their faith. Your contributions help us empower individuals and families on their spiritual journey, providing them with the tools and resources necessary for a meaningful relationship with God.
3. Youth and Children's Programs
The future of our church lies in the hands of our youth and children. By giving to FBC Jenks, you play a vital role in nurturing the faith of the next generation. Our youth and children's programs aim to create a safe and supportive environment where young individuals can grow in their faith, develop leadership skills, and forge lifelong friendships. Your donations enable us to offer exciting activities, educational opportunities, and transformative experiences for our young members.
4. Worship and Music
Worship plays a central role in our church community, and music is an essential part of our worship experience. Your contributions to FBC Jenks help us sustain our vibrant music ministry, enabling us to create inspiring and uplifting worship services. From maintaining our instruments to funding special musical performances, your support ensures that our worship remains dynamic, engaging, and spiritually enriching.
How to Give
We greatly appreciate any and all contributions made to FBC Jenks. Your giving helps us continue our work and impact lives in our local community. Here are some convenient ways you can make a difference:
1. Online Donations
Visit our secure online donation portal to make a one-time donation or set up a recurring contribution. Our online platform makes it easy to give from the comfort of your own home, at any time that suits you best. You can choose the specific ministry or program you wish to support, ensuring your donation goes directly to the cause closest to your heart.
2. In-Person Giving
If you prefer to give in person, we welcome you to join us during our worship services or visit our church office during regular business hours. Our friendly staff and volunteers will be happy to assist you and answer any questions you may have regarding giving opportunities at FBC Jenks. We also provide offering envelopes for your convenience.
3. Mail-in Contributions
You can also choose to support FBC Jenks by mailing your contribution directly to our church office. Simply send a check or money order payable to Central Baptist Church, indicating the specific ministry or program you'd like to support. Our address can be found on our website, and we ensure your gift will be received with gratitude and put to good use.
Thank You for Your Support!
At Central Baptist Church, we believe that giving is an act of worship and obedience. By supporting FBC Jenks, you become an essential part of our faith community, joining us in our mission to bring hope, love, and compassion to those who need it most. Your generosity makes a remarkable difference in the lives of individuals and families both within our church and in the wider community.
Whether you give financially, through your time and talents, or through prayers, we are incredibly grateful for your support. Together, we can make a positive impact and build a better future. Join us today in contributing to the growth of our faith-based organization and spreading God's love to all.