Family Discipleship - Central Baptist Church
Jun 5, 2023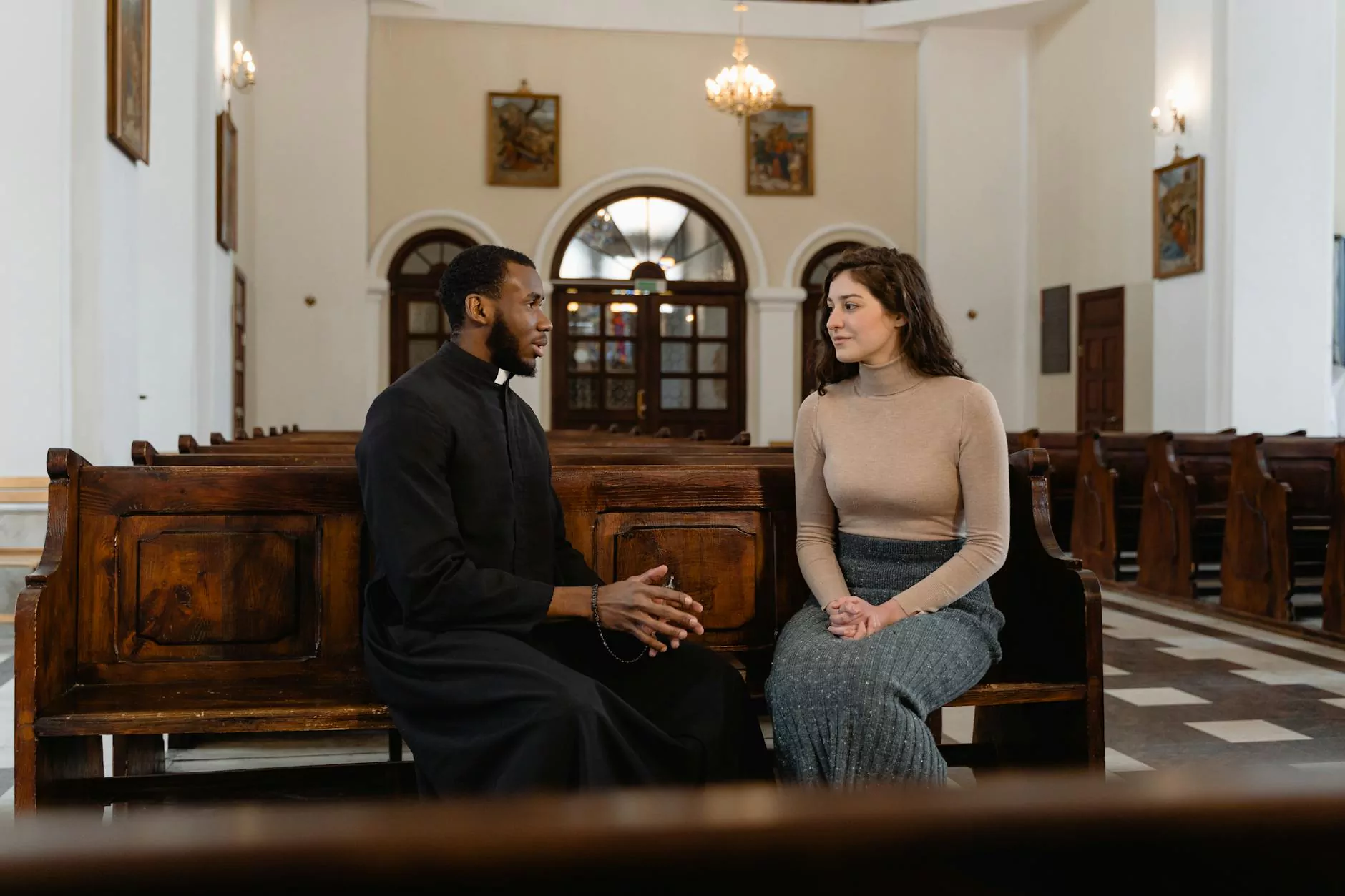 Building Strong Foundations for Spiritual Growth
Welcome to the Family Discipleship page of Central Baptist Church! We are committed to fostering a strong sense of community and faith within families, as we believe that the family unit is the cornerstone of a thriving society. Through our programs and resources, we strive to help families establish a solid foundation for their spiritual growth and develop a deep understanding of God's Word.
Why Family Discipleship Matters
Family discipleship plays a crucial role in shaping the spiritual well-being of each family member. By prioritizing the exploration of faith together, families create an environment that nurtures spiritual growth, deepens understanding, and establishes a strong connection with God. It is through intentional discipleship that families can pass on their beliefs, values, and traditions from one generation to the next, creating a lasting legacy of faith.
Our Approach to Family Discipleship
At Central Baptist Church, we understand the importance of supporting families in their journey towards spiritual development. Our approach is centered around providing comprehensive resources and guidance at every stage of family life. With a focus on biblical teachings and practical application, we aim to equip families with the necessary tools to navigate the challenges of the modern world while staying grounded in their faith.
Family Discipleship Programs
Our church offers a range of family discipleship programs designed to strengthen the bond between family members and deepen their understanding of God's Word. Some of the programs we offer include:
Parenting Workshops: Join our interactive workshops led by experienced professionals to learn effective parenting techniques rooted in biblical principles.
Marriage Enrichment: Strengthen the foundation of your marriage through our marriage enrichment courses and retreats.
Children's Ministry: Our engaging children's programs provide a nurturing environment for kids to learn about God's love and teachings.
Youth Discipleship: We offer programs specifically designed for teenagers, helping them navigate the challenges of adolescence while deepening their faith.
Home Small Groups: Connect with other families in our welcoming small groups, where you can study the Bible, pray together, and support one another.
Resources and Tools
In addition to our programs, we offer a wide range of resources and tools to support families in their discipleship journey. Some of the resources available include:
Family Bible Study Guides: Dive deeper into the Word of God with our comprehensive study guides designed for families.
Devotional Materials: Find inspiration and guidance for daily devotionals, tailored to different age groups within the family.
Parenting Books: Discover a collection of recommended books on parenting, covering various topics related to raising godly children.
Online Sermons and Podcasts: Access our extensive library of sermons and podcasts, allowing you to engage with biblical teachings whenever and wherever you prefer.
Join our Family Discipleship Community
We invite you to join our vibrant community at Central Baptist Church and embark on a fulfilling journey of family discipleship. Whether you are just starting on your spiritual path or have been actively engaged in your faith for many years, our church is ready to support you and your family every step of the way. Together, we can create a strong foundation for your family's spiritual growth and build lasting connections with others who share a similar commitment to faith.
Experience the transformative power of family discipleship. Visit Central Baptist Church and be a part of our community today!