Covenant Love in the Midst of Chaos - Westwood Roxboro
Sep 9, 2022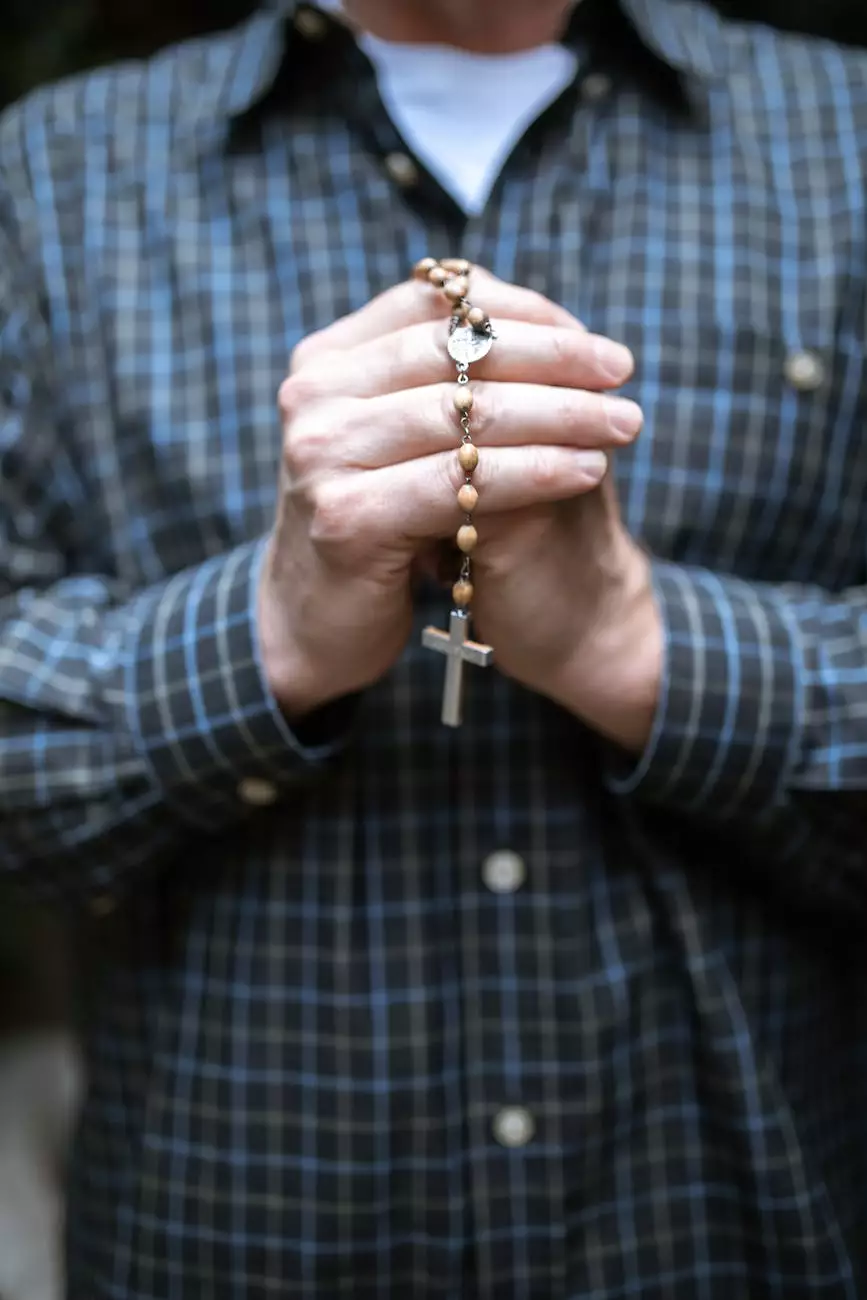 Welcome to Central Baptist Church, where covenant love thrives even in the midst of chaos. As a pillar of the Westwood Roxboro community, we firmly believe in the power of faith and beliefs to transform lives. Our mission is to provide a nurturing and inclusive environment where individuals can find solace, guidance, and belonging.
Embracing Faith in Troubled Times
In today's fast-paced and unpredictable world, chaos seems to be ever-present. It is during these tumultuous times that faith becomes a beacon of hope, offering comfort and reassurance. At Central Baptist Church, we understand the challenges that individuals and families face daily. We offer a sanctuary where you can find solace in the midst of chaos, drawing strength from our commitment to covenant love.
What is Covenant Love?
Covenant love is a profound concept rooted in the belief that God's love is everlasting and unwavering. It is a commitment to love, support, and care for one another, regardless of life's circumstances. When chaos engulfs our lives, covenant love acts as an anchor, providing stability and unity.
Our Community
Central Baptist Church is a tight-knit community that welcomes individuals from all walks of life. Our doors are open to anyone seeking a deeper connection with God and a sense of belonging. Whether you're new to faith or have been on a spiritual journey for years, our community is ready to embrace you with open arms.
Worship Services
Our worship services are a cornerstone of our community. Every Sunday, we come together to celebrate our faith, sing hymns, listen to meaningful sermons, and find strength through communal prayer. We believe that worship is not just an event but a transformative experience that encourages personal growth and fosters a deeper connection with God.
Life-Changing Sermons
At Central Baptist Church, our sermons are carefully crafted to inspire, challenge, and equip you with the tools necessary to navigate through life's chaos. Our dedicated pastors and spiritual leaders deliver messages that are rooted in biblical principles, providing practical guidance that can be applied to everyday challenges. With a deep understanding of Scripture and the ability to connect its teachings with contemporary issues, our sermons aim to ignite personal transformation and spiritual growth.
Impactful Community Outreach
As a faith-based organization, we believe in the power of compassion and generosity to uplift individuals and communities. Central Baptist Church actively engages in various outreach programs to offer support to those in need. We provide assistance to the homeless, organize food drives, and partner with local organizations to address social issues impacting our community.
Children and Youth Programs
We have a strong focus on nurturing the next generation, as they hold the key to the future. Our children and youth programs provide a safe and inclusive space where they can learn about faith, build meaningful relationships, and develop character. Through engaging activities, educational programs, and mentorship, we strive to instill values that will guide them through life's challenges.
A Place of Hope and Transformation
Central Baptist Church is more than just a place of worship – it is a sanctuary of hope and transformation. We understand that navigating life's chaos can be overwhelming, but we firmly believe that by embracing faith and covenant love, we can rise above the challenges and discover a renewed sense of purpose and joy.
Join Our Community
If you are searching for a community that embraces covenant love and faith, Central Baptist Church welcomes you with open arms. Together, let us navigate the chaos of life and find solace in the transformative power of God's love. Join us on this remarkable journey of faith and beliefs, as we strive to make a lasting impact on the Westwood Roxboro community and beyond.