Growing Together - Westwood Roxboro
May 13, 2018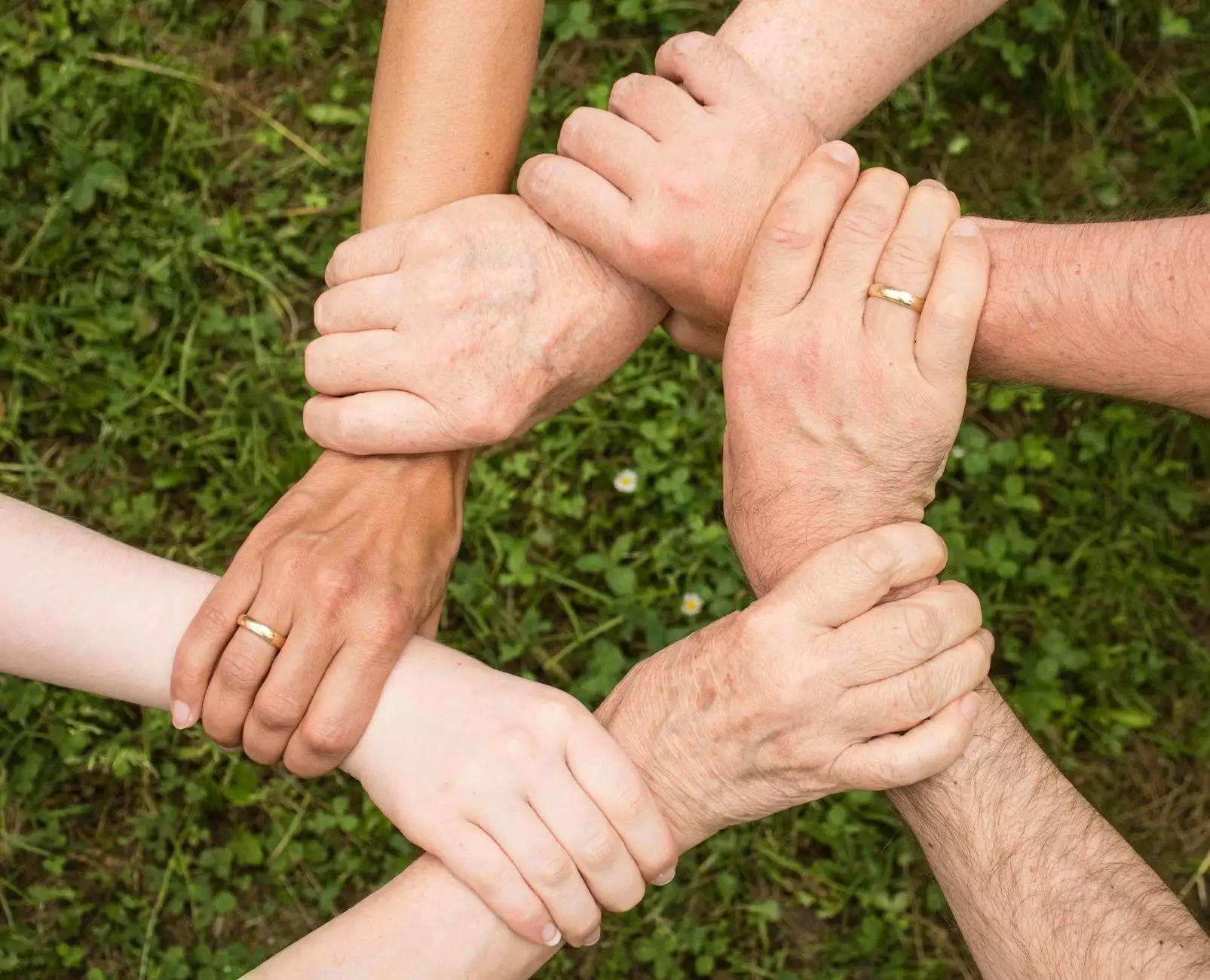 Welcome to Central Baptist Church
Central Baptist Church is a beacon of hope and love, serving the Westwood Roxboro community and beyond. Through various initiatives, programs, and events, we strive to create an environment where individuals and families can grow together, fostering strong bonds and deepening their faith.
Cultivating Unity
In our pursuit of unity, Central Baptist Church offers a diverse range of activities for people of all ages and backgrounds. Our congregation is made up of individuals who are passionate about creating a welcoming and inclusive environment.
Worship Services
Join us every Sunday for our uplifting and inspiring worship services. Our talented worship team leads with beautiful music and heartfelt messages that resonate with the soul. Experience the power of collective worship, where we celebrate our shared beliefs and find strength in our community.
Small Group Gatherings
Our small group gatherings provide a space to connect with others on a more personal level. These intimate settings allow for deeper discussions, Bible study, and prayer. Through these groups, individuals can develop authentic relationships and find support on their spiritual journeys.
Community Outreach
Central Baptist Church actively engages in community outreach programs, partnering with local organizations to address the needs of our neighbors. We organize food drives, offer assistance to those experiencing homelessness, and participate in various community service projects. Our goal is to make a positive impact and show the love of Christ to those around us.
Love and Support
At Central Baptist Church, we believe in the power of love and support. Our community of believers stands ready to provide encouragement and care during both joyful and challenging times. We offer a variety of ministries and resources to help individuals and families experience God's love in practical ways.
Counseling Services
We understand that life often presents unique challenges, and we are here to support you through them. Our trained counselors offer guidance and compassionate care for those facing personal difficulties, marital issues, or emotional struggles. We provide a safe space for you to share your burdens and find healing.
Mental Health Programs
Central Baptist Church recognizes the importance of mental health and the need for destigmatization. We host regular workshops and support groups to raise awareness and provide practical tools for managing mental health. Our commitment is to nurture holistic well-being within our community.
Family Enrichment
Our family enrichment programs offer resources and guidance to help strengthen relationships and foster healthy family dynamics. From workshops on communication skills to parenting classes, we equip families with the tools they need to thrive and grow together.
Spiritual Growth
Central Baptist Church is dedicated to facilitating spiritual growth among its members. We provide various opportunities for individuals to deepen their understanding of God's word and develop a personal relationship with Christ.
Bible Studies
Engage in thought-provoking discussions and dive deeper into Scripture through our Bible study groups. These sessions offer a space for learning, questioning, and finding meaningful insights. Join us as we journey together in growing spiritually and gaining a better understanding of God's plan for us.
Discipleship Programs
Our discipleship programs are designed to equip believers with the necessary tools to live out their faith with purpose and passion. Through mentorship, discipleship classes, and accountability, individuals can discover their unique calling and make a lasting impact in the world.
Youth and Children Programs
We believe in investing in the next generation. Our youth and children's programs are tailored to meet them where they are and provide a nurturing environment for their spiritual growth. Through engaging activities, impactful teachings, and mentorship, we aim to raise up the leaders of tomorrow.
Join Us Today
Central Baptist Church welcomes you to experience the transformative power of our community and faith-based initiatives. Together, we can cultivate unity, love, and spiritual growth in Westwood Roxboro. Join us on this incredible journey of discovering God's purpose for our lives and making a positive impact in the world around us.
Contact us today, or visit our website to learn more about Central Baptist Church and our "Growing Together - Westwood Roxboro" programs. We look forward to meeting you!
Contact Information:
Phone: 555-123-4567
Email: [email protected]
Address: 123 Main Street, Westwood Roxboro, USA