Sermon Series: The Continuation - Westwood Roxboro
Oct 28, 2021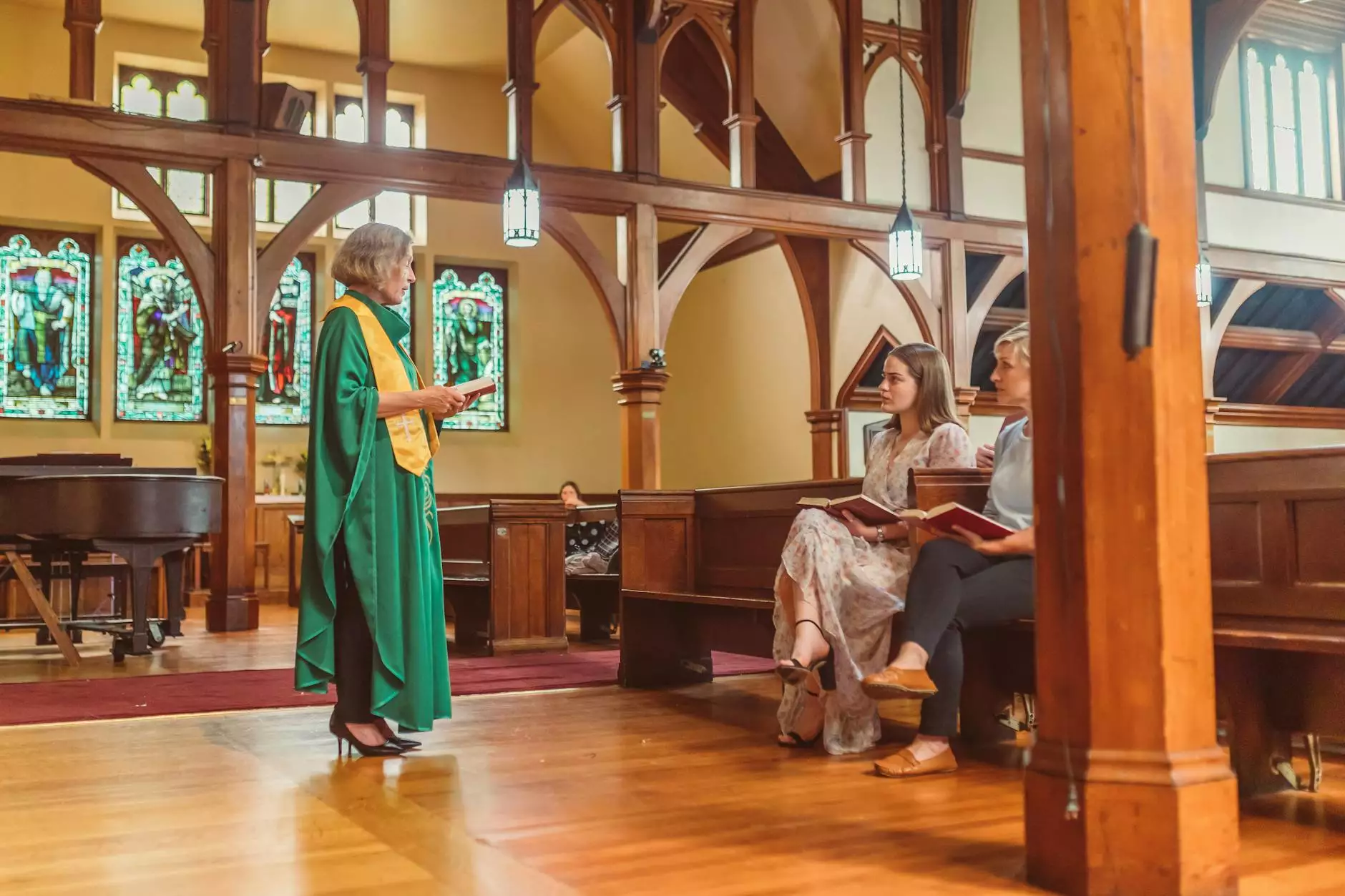 Discover the Power of Faith at Central Baptist Church
Welcome to Central Baptist Church's Sermon Series: The Continuation in Westwood Roxboro. If you're seeking a community that nurtures your spiritual growth and provides guidance along your faith journey, you're in the right place. Our church is dedicated to fostering a supportive environment where individuals can deepen their understanding of faith and engage in meaningful discussions.
Unveiling Deep Spiritual Truths
With our Sermon Series: The Continuation, we aim to explore the depths of spiritual truths and principles that underpin our faith. Our team of passionate and knowledgeable speakers delves into topics that enable congregation members to gain a comprehensive understanding of various aspects of faith.
Each sermon in The Continuation series is carefully crafted to deliver a powerful and thought-provoking message. We provide detailed insights, backed by scriptural references, to inspire reflection, contemplation, and personal growth. Our goal is to offer guidance and encouragement as you navigate through life's challenges.
Join us for an Enlightening Experience
At Central Baptist Church, we believe that faith should be an integral part of our lives, helping us build a strong foundation amid the complexities of today's world. Our Sermon Series: The Continuation invites you to align your beliefs with practical teachings presented in an engaging manner.
During our services, you'll be captivated by passionate speakers who share personal anecdotes, real-life examples, and deep insights. Our aim is to create a space where you feel comfortable exploring your faith, asking questions, and finding meaning in your journey.
Transformative Spiritual Growth
As you engage with The Continuation series, you'll embark on a journey of transformative spiritual growth. We encourage attendees to actively participate by sharing their thoughts, experiences, and testimonies. By fostering a sense of community, we promote an inclusive environment where everyone's voice is heard and respected.
Embrace the Power of Community
Being part of Central Baptist Church means more than simply attending services. It means becoming part of a loving and supportive community that comes together to celebrate, learn, and uplift one another. Our church family is united by a common goal - to deepen our faith and positively impact the world around us.
Explore Westwood Roxboro and Beyond
Located in the vibrant community of Westwood Roxboro, Central Baptist Church is a hub of spiritual growth and fellowship. Our doors are open to all who seek a nurturing environment to explore their faith. Join us in embracing the teachings of The Continuation series as we strive to create positive change in ourselves and the world.
Don't Miss a Sermon
Check our website regularly for updates on the upcoming sermons in The Continuation series. We are committed to sharing the information you need to fully engage in this transformative experience. Mark your calendars and invite your friends and family to join us on this meaningful journey.
Contact Us
If you have any questions or would like more information about our Sermon Series: The Continuation at Central Baptist Church, please don't hesitate to reach out to us. We are here to provide guidance, support, and a warm welcome to all who seek to deepen their faith.
Call us at [INSERT PHONE NUMBER] or email us at [INSERT EMAIL ADDRESS] to connect with our dedicated team. We look forward to hearing from you and sharing the transformative power of faith together!
Join Our Faith Community Today
Central Baptist Church welcomes you to embark on a spiritual journey like no other. Our Sermon Series: The Continuation offers a unique opportunity to explore the depths of faith, connect with a supportive community, and experience personal growth. Join us in Westwood Roxboro as together we continue our exploration of the timeless truths that guide us.