Our History - Graceway Baptist Church
Jul 18, 2023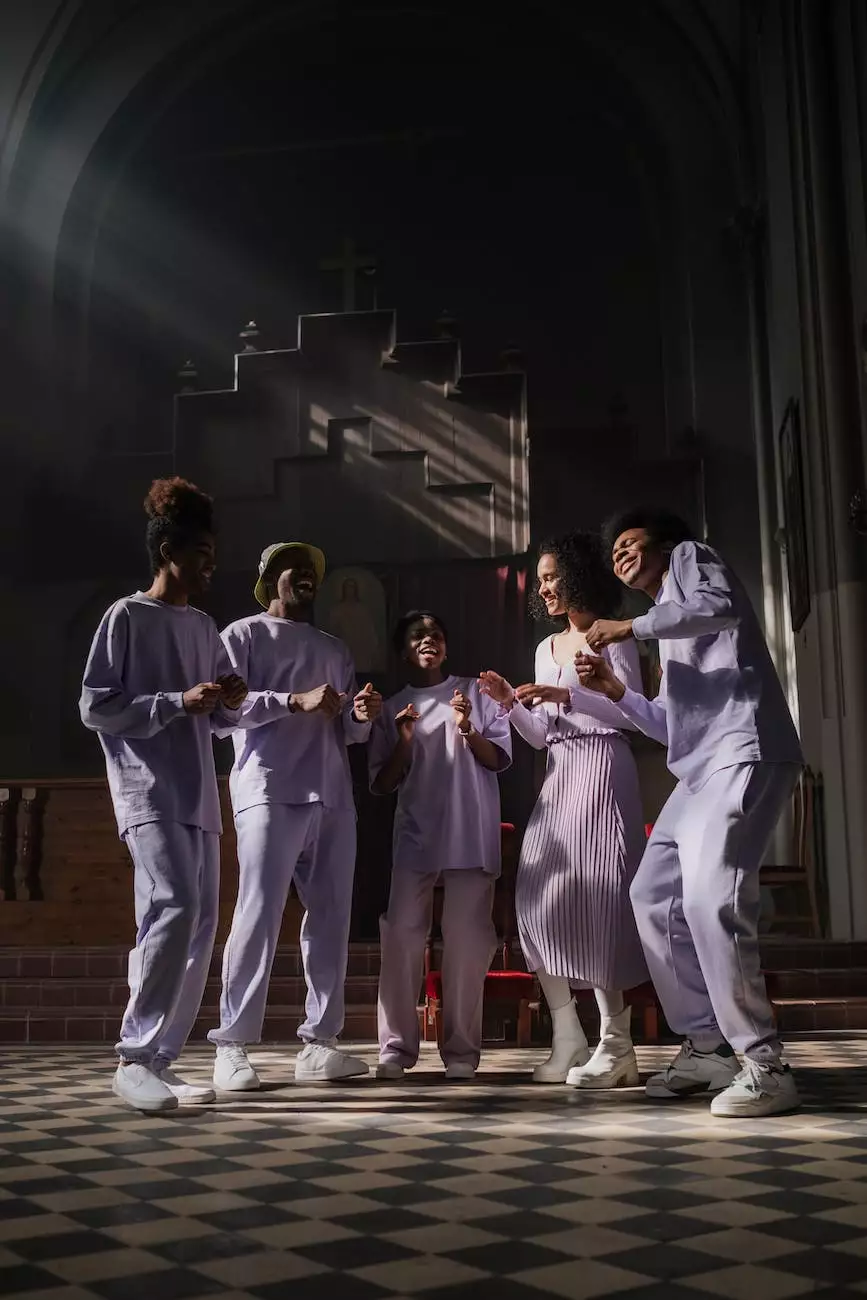 Founding Years
Graceway Baptist Church, formerly known as Central Baptist Church, has a deep-rooted history that spans several decades. The church was established in Lawton, Oklahoma, with a humble congregation of devoted individuals seeking a place to grow their faith and serve the community.
In the early years, Central Baptist Church faced numerous challenges, from limited resources to finding a permanent location for worship. Despite these obstacles, the church community remained resilient and united, driven by their shared vision of spreading God's love and making a positive impact on the lives of individuals and families in Lawton.
Establishing a Strong Foundation
Central Baptist Church gradually built a strong foundation by actively engaging with the local community and embracing a spirit of inclusivity and love. The church's commitment to serving others and providing spiritual guidance quickly gained recognition, attracting new members and expanding the church's influence in Lawton.
Expanding Ministries
As the church grew, so did its ministries. Graceway Baptist Church continually sought opportunities to develop programs and initiatives that catered to the diverse needs of the congregation and the wider community. From educational programs for children and youth to outreach initiatives aimed at addressing social issues, Graceway Baptist Church became a beacon of hope and compassion.
By investing in ministries focused on spiritual growth, Bible study, community service, and missions, Graceway Baptist Church fostered an environment where individuals could nurture their faith, find support, and actively contribute to building a better society.
Significant Milestones
A New Place of Worship
In [YEAR], Central Baptist Church celebrated a major milestone with the completion of our own sanctuary. This new place of worship, purposefully designed to accommodate a growing congregation, provided a space for meaningful worship, fellowship, and spiritual reflection. The dedication of our church members and the support of the local community enabled the successful completion of this project, marking a significant moment in our history.
Community Outreach Initiatives
Throughout the years, Graceway Baptist Church has actively engaged in community outreach initiatives. From partnering with local organizations to address homelessness and hunger to conducting disaster relief efforts, our church has consistently made an impact beyond the walls of our sanctuary. Through these endeavors, we have witnessed lives transformed and communities strengthened, further solidifying our dedication to serving others.
Growth and Modernization
In the ever-changing landscape of the modern world, Graceway Baptist Church has adapted to meet the evolving needs of our community. We have embraced technology to enhance our worship experiences, offering live streaming services, online devotionals, and interactive Bible study sessions. Our focus on innovation enables us to connect with individuals both near and far, spreading the message of faith and hope to those who seek it.
Impact on the Community
Graceway Baptist Church's rich history is closely intertwined with its impact on the community. Through various ministries, community outreach projects, and collaboration with local organizations, our church has made a lasting difference in the lives of countless individuals and families.
Education and Empowerment
Recognizing the importance of education, Graceway Baptist Church has invested in programs aimed at supporting the intellectual and spiritual growth of our congregation. We provide opportunities for lifelong learning through Bible classes, seminars, and workshops that equip individuals with knowledge and empower them to make a meaningful difference in their personal lives and the community at large.
Support for Families
At the heart of Graceway Baptist Church's mission is the belief in the strength and importance of families. We strive to support and strengthen families through various initiatives, such as marriage enrichment programs, parenting workshops, and opportunities for fellowship. By providing a supportive network, we aim to create an environment where individuals can build strong, meaningful relationships and find comfort and guidance during life's challenges.
Community Engagement
Graceway Baptist Church actively engages in community projects and partnerships, seeking to address social issues and uplift those in need. Our members volunteer their time, skills, and resources to make a positive impact on the community we serve. From organizing food drives to volunteering at local shelters, our church community strives to be a catalyst for positive change, embodying God's love through acts of service and compassion.
Continuing the Legacy
As Graceway Baptist Church looks to the future, we remain committed to upholding our rich legacy of faith, service, and community. We continue to adapt and evolve, finding new ways to reach a diverse audience and offer support in an ever-changing world. Our church welcomes all who seek spiritual growth, meaningful connections, and a place to make a difference. Together, we can continue building on the strong foundation laid by our predecessors, leaving a lasting impact for generations to come.
© [YEAR] Graceway Baptist Church | All Rights Reserved | [ADDRESS], [CITY], [STATE], [ZIP CODE]