Welcome to the Family Equipping Guide: Advent 2021!
Feb 12, 2023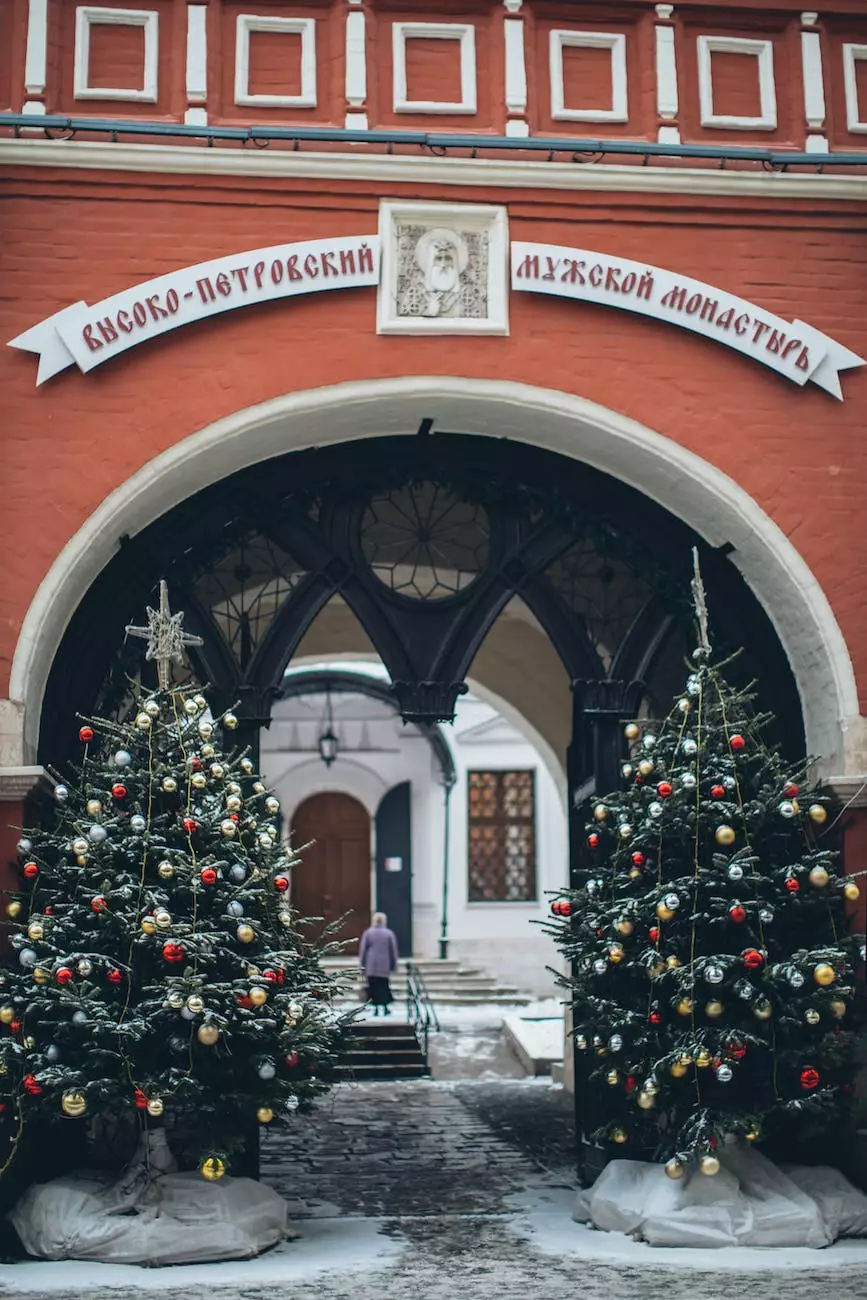 Introduction
At Central Baptist Church, we are excited to present the Family Equipping Guide for Advent 2021 - a unique opportunity for families to engage in meaningful discussions, heartwarming traditions, and spiritual growth during the holiday season.
Embrace the Advent Season
The Advent season marks the beginning of the Christian liturgical year and is a time of both anticipation and preparation for the birth of Jesus Christ. It is a time to reflect on the hope, love, joy, and peace that He brings to our lives.
Discover Rich Traditions
With our Family Equipping Guide, you will explore a variety of Advent traditions that have been passed down through generations. From lighting the Advent wreath and opening the Advent calendar to participating in special prayers and readings, these traditions will create moments of connection and reflection for your entire family.
Light the Advent Wreath
The Advent wreath is a symbol of the changing seasons and the anticipation of Christ's coming. Each week, you and your family will light one of the candles - the first symbolizing hope, the second symbolizing love, the third symbolizing joy, and the fourth symbolizing peace. Together, these candles illuminate the path towards the birth of Jesus.
Open the Advent Calendar
An Advent calendar is a wonderful way to count down the days until Christmas. With our Family Equipping Guide, you will discover a digital Advent calendar filled with daily surprises and activities for your family to enjoy together. From thoughtful acts of kindness to fun crafts and games, this calendar will make each day of the Advent season more memorable and meaningful.
Experience Inspiring Messages
Throughout the Advent season, our church community will come together to share inspiring messages of faith, hope, and love. From engaging sermons during Sunday services to virtual gatherings and online workshops, you will have numerous opportunities to connect with fellow believers and deepen your understanding of the true meaning of Christmas.
Weekly Sermons and Bible Studies
Join us every Sunday as our dedicated pastors deliver powerful sermons that explore the significance of Advent in our lives. Through thought-provoking messages and interactive Bible studies, you will gain fresh insights into the biblical narratives surrounding Jesus' birth and the implications for your own faith journey.
Virtual Gatherings and Workshops
Connect with other families in our community through virtual gatherings and workshops designed to foster meaningful conversations and spiritual growth. From Q&A sessions with church leaders to small group discussions on relevant topics, these opportunities will inspire you to develop a closer relationship with God and each other.
Engage in Exciting Activities
Our Family Equipping Guide offers a wide range of engaging and interactive activities that will captivate the hearts of both children and adults. These activities are carefully crafted to encourage exploration, creativity, and connection, providing a fun and enriching experience for the entire family.
Art Projects and Crafts
Unleash your creativity by participating in our Advent-themed art projects and crafts. From making handmade ornaments to designing nativity scenes, these creative activities will not only bring joy to your family but also help you reflect on the true essence of Christmas through art and expression.
Family Devotions and Reflections
Take time each day to engage in meaningful devotions and reflections as a family. Our Family Equipping Guide offers a collection of age-appropriate readings, prayers, and reflection questions that will inspire deep conversations and encourage spiritual growth. These shared moments will forge lasting memories and create a stronger bond within your family.
Join Us on this Advent Journey
Central Baptist Church invites you and your family to embark on this transformative journey of faith and reflection during the Advent season. Together, let us delve into rich traditions, immerse ourselves in inspiring messages, and partake in exciting activities that celebrate the profound significance of Christmas.
Discover the beauty of Advent, strengthen the bonds within your family, and deepen your connection with God. Let this Family Equipping Guide be your companion as you navigate through the Advent season and experience the joy and hope that only the birth of Jesus can bring.
Join us at Central Baptist Church for an unforgettable Advent experience. May this season be filled with blessings, love, and renewal for you and your loved ones.
Get in Touch
If you have any questions or need further information, please don't hesitate to contact us. We are here to support and guide you as we embark on this Advent journey together.