Welcome to Central Baptist Church: The Home of Cathedral Choristers
Jun 11, 2023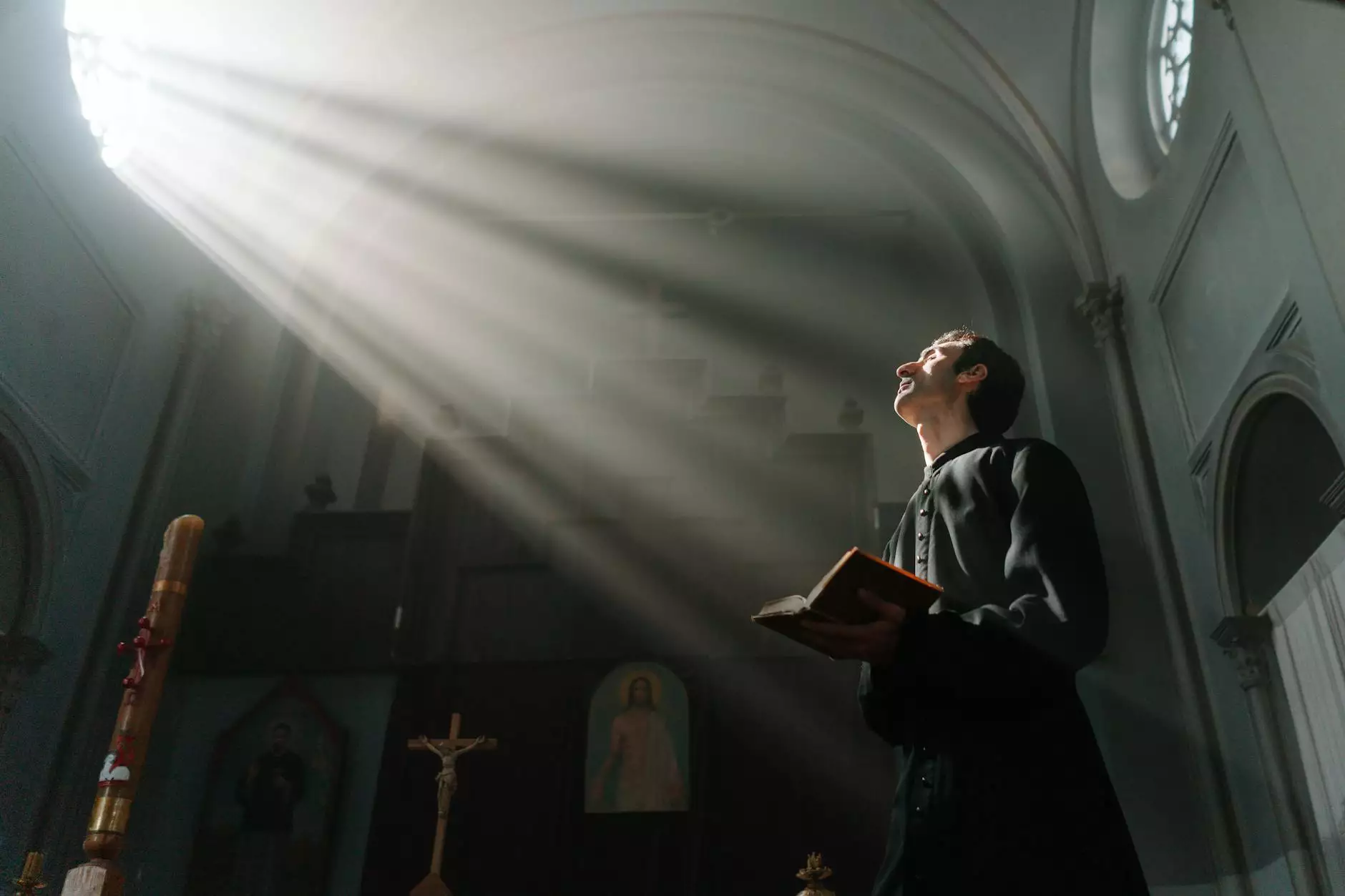 About Central Baptist Church
Central Baptist Church is a prominent community and society organization dedicated to uplifting the spirits of all through our strong faith and beliefs. Located at the heart of Lawton, our vibrant church community brings together individuals from diverse backgrounds and fosters an environment of love, respect, and unity. We are committed to spreading the message of God's love and building a stronger, more compassionate society.
Introducing Cathedral Choristers
Within Central Baptist Church, we have a gem that shines brightly: the Cathedral Choristers. Led by our talented music director and composed of passionate singers of all ages, the Choristers represent the pinnacle of musical excellence and devotion in our community. With a rich history spanning decades, this remarkable choir has enthralled audiences with their captivating performances and unwavering commitment to spreading the joy of music.
Experience the Magic of Cathedral Choristers
When you attend a Cathedral Choristers performance, you embark on a musical journey like no other. Our professionally trained singers blend their angelic voices to create harmonies that touch the depths of your soul. Our repertoire encompasses a wide range of genres, from classical masterpieces to contemporary compositions, ensuring that every listener finds solace and inspiration within our melodies.
Musical Education and Spiritual Connection
At Central Baptist Church, we believe that music has the power to uplift, heal, and connect us with the divine. Through our Cathedral Choristers program, we provide exceptional musical education and spiritual guidance to young talents, nurturing their abilities to become future leaders in the realm of choral music. Our choir practices are not only focused on refining vocal techniques but also on fostering personal growth, self-expression, and a sense of belonging.
Empowering Young Voices
Central Baptist Church strongly believes in empowering young voices and nurturing their musical gifts. The Cathedral Choristers offer a safe and nurturing environment for young individuals to explore their passion for music and develop exceptional choral skills. Our dedicated vocal instructors and music educators guide them through comprehensive training, teaching them the importance of teamwork, discipline, and the joy of creating harmonious melodies together.
Community Outreach and Performances
The Cathedral Choristers take great pride in being an active part of our community. We regularly perform at various local events, spreading the gift of music and fostering a sense of unity and celebration. From charitable fundraisers to holiday concerts, our choir embraces every opportunity to share our harmonious voices with those near and far. Join us as we bring the timeless beauty of choral music to the hearts of all.
Join the Cathedral Choristers
If you are a passionate singer and wish to become a part of the Cathedral Choristers, we welcome you with open arms. Auditions are held regularly, providing aspiring singers with the opportunity to showcase their talents and join a choir dedicated to musical excellence and spiritual connection. Contact us today to schedule an audition or to learn more about our program.
Experience the Power of Music
Come and experience the power of music with Cathedral Choristers at Central Baptist Church. Our enchanting performances, deep-rooted in faith and beliefs, will uplift your spirit and touch your heart. Whether you are a devout choir enthusiast or someone seeking solace in beautiful melodies, the Cathedral Choristers invite you to join us on this extraordinary musical journey.
Contact Us
For more information about Cathedral Choristers and Central Baptist Church, please feel free to get in touch with us: