WELCOME, REV. SARAH SMITH!
Mar 5, 2023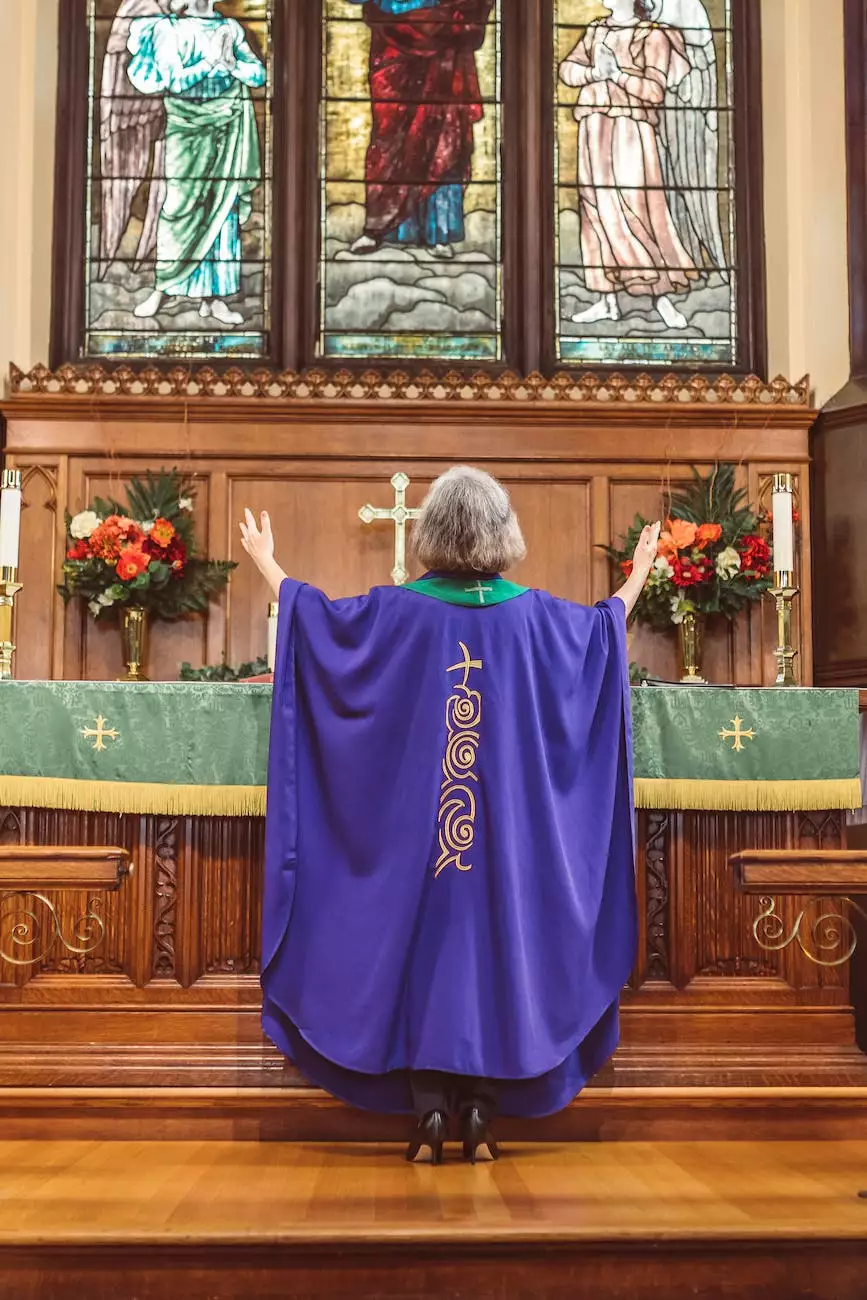 About Reverend Sarah Smith
Reverend Sarah Smith is a dedicated and passionate leader at Central Baptist Church. With her profound understanding of faith and unwavering commitment to community building, she has made a significant impact on the lives of many.
Journey to Ministry
Rev. Sarah's journey to ministry began with her deep-rooted beliefs and desire to serve others. She pursued her theological education at renowned institutions and joined Central Baptist Church with great determination to inspire and support the congregants.
Ministerial Accomplishments
Over the years, Rev. Sarah's ministry has touched countless hearts and transformed lives. Her sermons are renowned for their profound messages of hope, love, and compassion. Through her guidance, many have rediscovered their faith and found solace in the presence of God.
Contributions to the Community
Rev. Sarah's dedication extends beyond the walls of the church. She actively collaborates with local organizations and community leaders to address social issues and improve the quality of life for those in need. Under her leadership, Central Baptist Church has become a hub for various community initiatives, providing support to the homeless, organizing charitable events, and fostering interfaith dialogue.
Building a Compassionate Society
Rev. Sarah firmly believes in the power of community and its ability to create positive change. She advocates for inclusivity, acceptance, and justice, striving to build a compassionate society for all. Through her leadership, Central Baptist Church has become a safe space that welcomes individuals from diverse backgrounds, fostering a sense of belonging and understanding among its members.
Empowering the Youth
Recognizing the potential in the younger generation, Rev. Sarah has been a driving force behind Central Baptist Church's youth programs. From engaging workshops to mentoring sessions, she empowers young individuals to embrace their spirituality, develop strong moral values, and become responsible citizens. Her commitment to nurturing future leaders has garnered widespread admiration and gratitude from both parents and the community.
Inspiring Congregants
Rev. Sarah's warm and compassionate nature creates a welcoming environment for congregants to connect, share, and grow spiritually. Her sermons not only provide guidance but also challenge individuals to reflect on their faith and take meaningful action in their daily lives. She encourages open dialogue, ensuring that everyone's voice is heard and respected within the Central Baptist Church community.
Join Us at Central Baptist Church
If you are searching for a community that embraces faith, love, and compassion, we invite you to join us at Central Baptist Church. Under the leadership of Rev. Sarah Smith, you will find an inclusive and supportive environment that will enrich your spiritual journey. Together, let us build a brighter future for our community and beyond.