Pride Parade on 39th - Central Baptist Church
Oct 18, 2021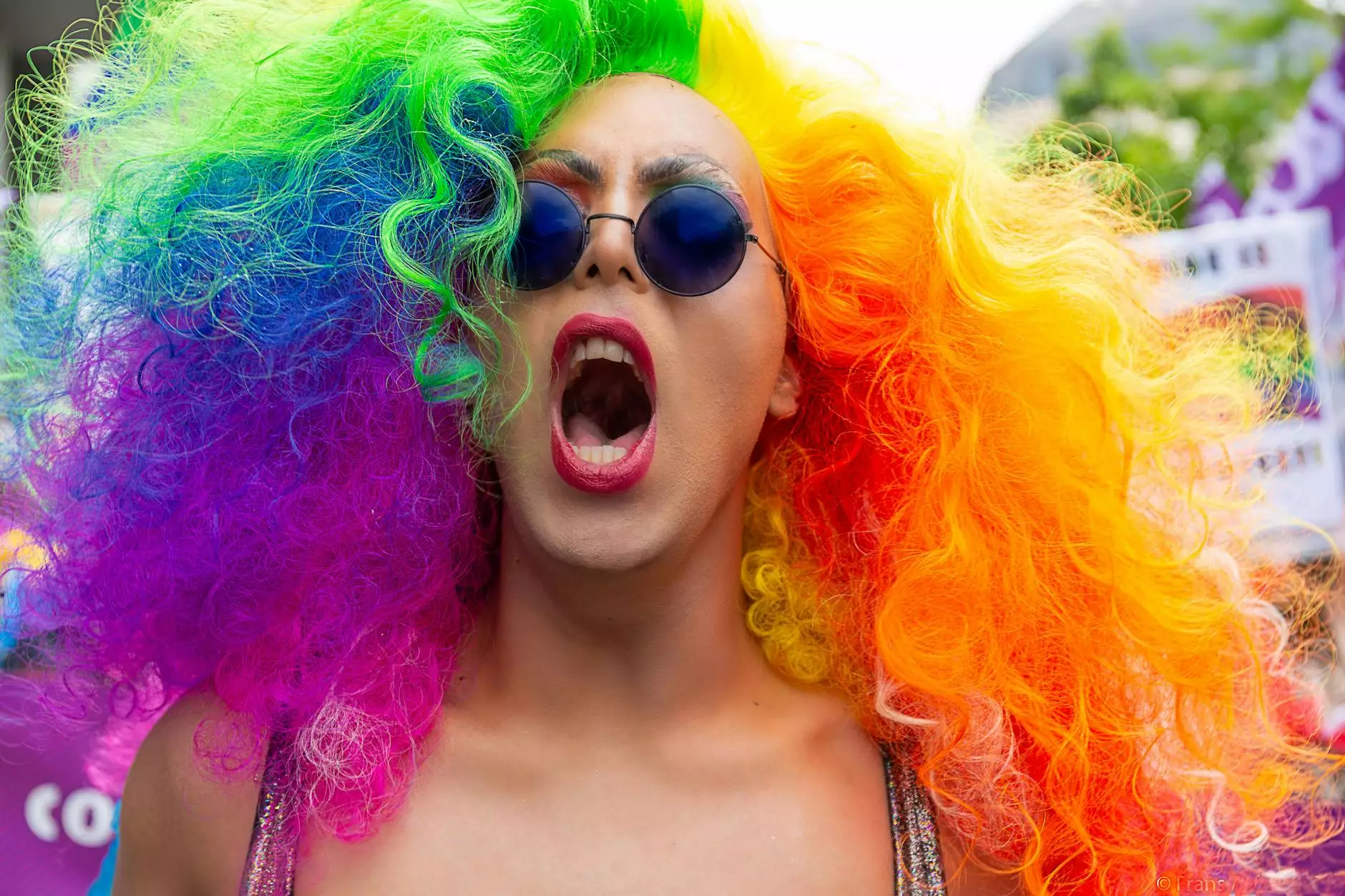 Embracing Diversity and Unity in Our Community
Welcome to Central Baptist Church, a vibrant congregation dedicated to fostering love, compassion, and inclusivity within our community. In line with our faith and beliefs, we are excited to announce our participation in the Pride Parade on 39th. This momentous event serves as an opportunity for us to celebrate the diversity of our community and promote unity among all individuals.
The Significance of Pride Parade
The Pride Parade is an annual celebration that commemorates the LGBTQ+ community's courage, resilience, and fight for equal rights. It is a momentous occasion where people from all walks of life come together to honor the rights and freedoms of individuals regardless of their sexual orientation or gender identity.
Central Baptist Church's Commitment to Inclusivity
As an inclusive church, Central Baptist Church believes in providing a safe and supportive environment for everyone, irrespective of their background. We embrace diversity and affirm the inherent worth of every individual. Our participation in the Pride Parade on 39th is a testament to our commitment to promoting equality, acceptance, and love.
Participating in the Pride Parade
We invite you to join us at the Pride Parade on 39th and stand alongside us to demonstrate your support for love, acceptance, and diversity. Together, we can make a difference and create a society where all individuals are treated with respect and dignity. Here's how you can participate:
1. March with Central Baptist Church
Walk alongside our enthusiastic congregation as we proudly display our commitment to inclusivity. Feel the energy of the crowd while spreading a message of acceptance and unity.
2. Engage with Our Community Outreach
Visit our informational booth during the parade where you can learn more about Central Baptist Church, our mission, and how we advocate for social justice. Engage in meaningful conversations and make valuable connections.
3. Support LGBTQ+ Rights
Take this opportunity to learn about the challenges faced by the LGBTQ+ community and show your support for equal rights. Together, we can help create a world where love conquers all prejudice.
Why Attend the Pride Parade on 39th?
The Pride Parade on 39th offers an enriching experience that goes beyond merely celebrating diversity. By attending the parade, you:
1. Showcase Your Support
Participating in the Pride Parade shows your commitment to supporting LGBTQ+ rights and equality. By standing up against discrimination, you help create an environment of acceptance and love.
2. Connect with the Community
The parade presents an excellent opportunity to connect with like-minded individuals who prioritize diversity and inclusivity. You can build genuine connections that extend beyond the event, fostering a sense of belonging within our community.
3. Celebrate Love and Unity
The Pride Parade on 39th is a joyous celebration of love, unity, and acceptance. You can experience the uplifting atmosphere, surrounded by a sea of colorful flags, vibrant costumes, and incredible energy.
Conclusion
At Central Baptist Church, we believe in embracing diversity and promoting unity in our community. By participating in the Pride Parade on 39th, we aim to celebrate the LGBTQ+ community's strength, resilience, and extraordinary contributions to society. Join us in this remarkable event to stand for love, acceptance, and equality.