Verger Guild at Central Baptist Church
Jan 10, 2019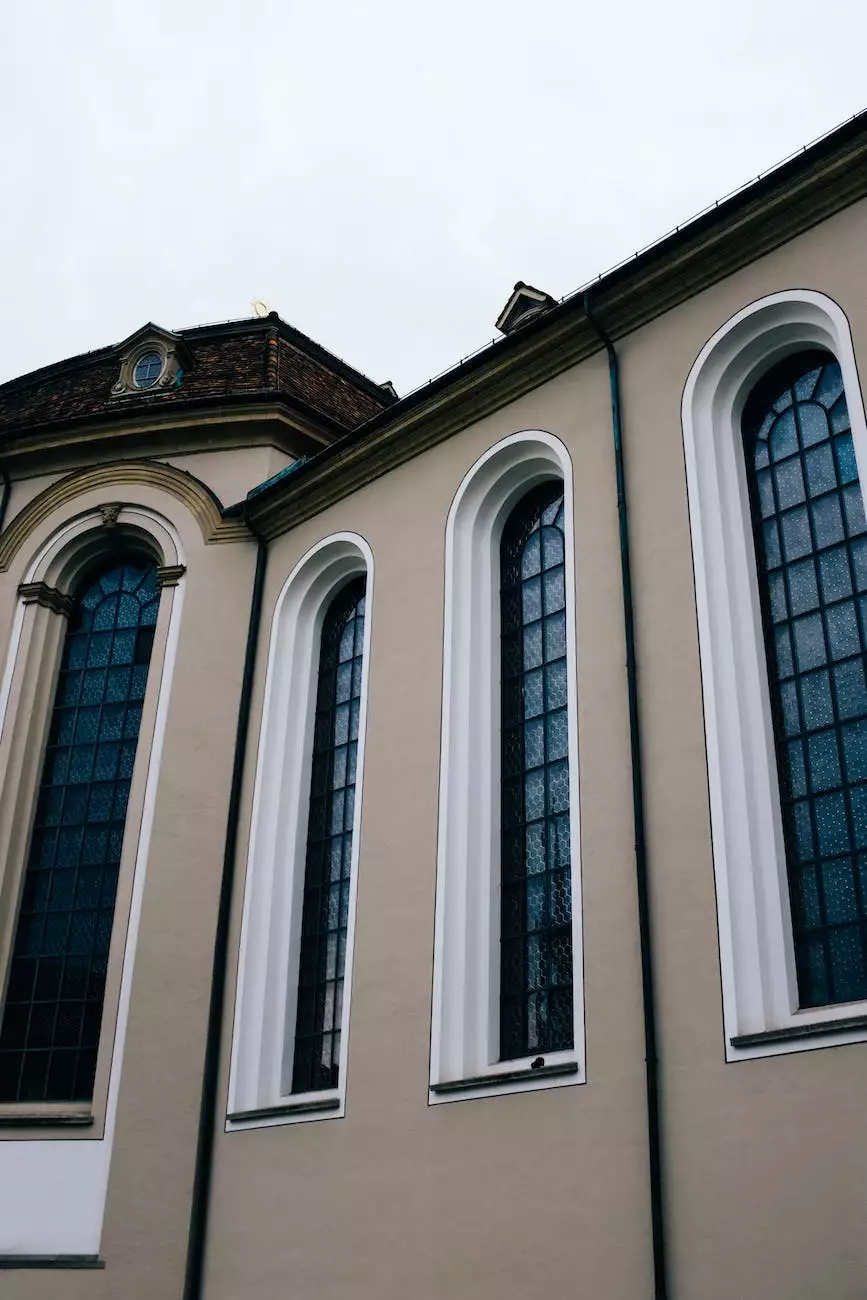 Welcome to the Verger Guild page of Central Baptist Church. Here, we invite you to learn more about our dedicated community and society initiative aimed at promoting faith and beliefs. Our Verger Guild is an integral part of our church, fostering a sense of unity and spirituality among our members.
Who We Are
At Central Baptist Church, we believe that building a strong community starts with individuals who embrace their faith. Our Verger Guild plays a crucial role in this endeavor by providing support, guidance, and opportunities for spiritual growth. We welcome everyone who wishes to join us on this journey, regardless of their background or experience.
Our Mission
As a part of the Verger Guild at Central Baptist Church, our mission is to foster a deep sense of beliefs and faith within our community. We strive to provide a space where individuals can come together and explore their spirituality, connecting with others who share their values. Through our various programs, events, and initiatives, we aim to create an inclusive environment where everyone can experience the power of faith.
What We Offer
When you become a part of our Verger Guild, you gain access to a wide range of resources and opportunities for personal and spiritual growth. From educational workshops and seminars to community outreach programs, we are dedicated to providing a comprehensive experience. Some of the key offerings of our Verger Guild include:
Spiritual Guidance: Our experienced verger staff is here to offer guidance and support in your spiritual journey. Whether you have questions, seek advice, or simply want someone to talk to, our team is committed to assisting you.
Worship Services: Join us in our weekly worship services, where we gather as a community to celebrate our faith. These services provide an opportunity for individuals to come together, reflect, and connect with others who share their beliefs.
Community Outreach: We believe in giving back to the community. Through our community outreach programs, we actively engage in charitable activities, striving to make a positive impact on the lives of those around us.
Educational Workshops: Expand your knowledge and deepen your understanding of faith through our educational workshops. From Bible study groups to theological discussions, these workshops provide a platform for learning and growth.
Social Events: Connect with fellow members of the Verger Guild through our social events. We organize gatherings, outings, and social activities to foster camaraderie and build lasting relationships within the community.
Get Involved
We are always thrilled to welcome new members to our Verger Guild at Central Baptist Church. If you are interested in joining us or learning more about our initiatives, we encourage you to reach out to us. You can visit our website at http://cbclawton.com for more information, or you can even visit us in person. Our friendly staff will be more than happy to assist you and answer any questions you may have.
Thank you for visiting our Verger Guild page. We look forward to connecting with you and embarking on a journey of faith, belief, and community together.