The Steep Cost of Following Christ - Westwood Roxboro
Dec 17, 2021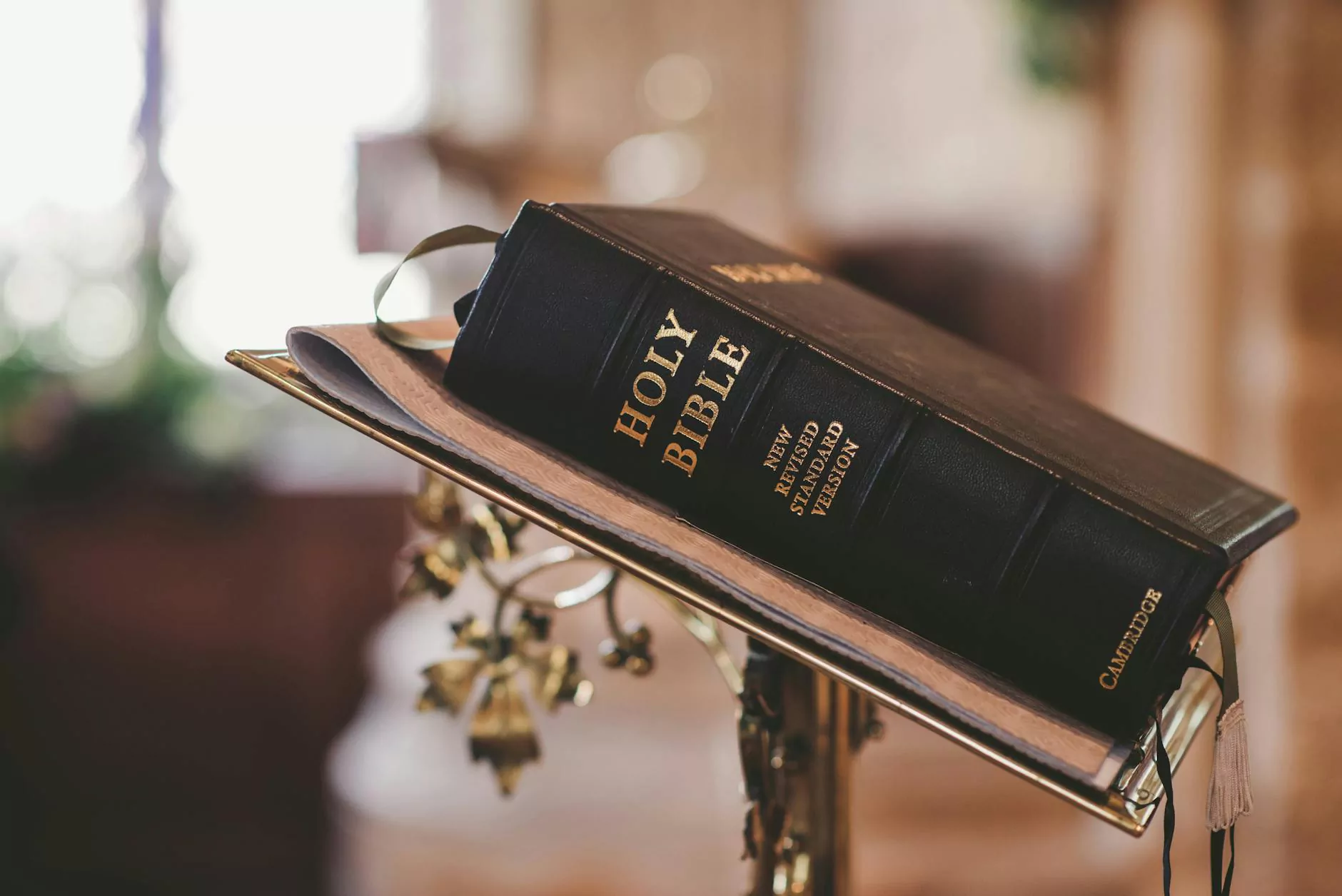 Introduction
Welcome to Central Baptist Church in Westwood Roxboro, where we delve into the profound topic of the steep cost of following Christ. Our community is dedicated to exploring the challenges, sacrifices, and rewards that come with living a life fully devoted to Christ. Join us on this transformative journey as we embrace the teachings of Jesus and strive to align our lives with His purpose.
Facing Challenges with Bold Faith
At Central Baptist Church, we understand that following Christ is not always an easy path. It requires enormous courage and unwavering faith to overcome the challenges that life throws at us. Through our sermons and teachings, we explore the various challenges that Christians face and provide guidance to help navigate these obstacles.
The Cost of Discipleship
In Matthew 16:24, Jesus said, "If anyone would come after me, let him deny himself and take up his cross and follow me." This verse encapsulates the essence of the steep cost of following Christ. It involves self-denial, carrying the burdens of discipleship, and embracing a life of sacrifice for the sake of the Gospel.
At Central Baptist Church, we delve deep into the meaning behind Jesus' words and explore how they resonate with our daily lives. We believe that fully understanding the cost of following Christ empowers us to live with purpose, conviction, and a willingness to put the needs of others before our own.
Sacrifices for the Gospel
Living a life devoted to Christ often requires making sacrifices. These sacrifices may involve giving up personal desires, seeking justice for the oppressed, or sharing the love of Christ with those who have yet to know Him. At Central Baptist Church, we examine the sacrifices that Christ calls us to make and provide practical guidance on how to live out these radical acts of love.
Whether it be sacrificing worldly possessions, personal comfort, or even relationships, we believe that the rewards of following Christ far outweigh the temporal sacrifices we make. Our aim is to inspire and equip our community to joyfully embrace these sacrifices, knowing that they are a testament to our commitment to Christ.
The Rewards of Following Christ
While the cost of following Christ can be steep, the rewards and blessings that accompany it are immeasurable. At Central Baptist Church, we celebrate and explore these rewards, providing a source of encouragement and hope to our congregation.
Deepened Relationship with God
By pursuing a life of following Christ, we experience a deepened relationship with God. Through prayer, meditation, and the study of His Word, we come to know Him intimately and witness firsthand His faithfulness, grace, and love for His children. At Central Baptist Church, we encourage our congregation to cultivate a personal relationship with God, drawing strength from His presence as they navigate the challenges of life.
Community and Support
A strong sense of community and support is crucial for those who wish to follow Christ. At Central Baptist Church, we provide a safe and nurturing community where individuals can find acceptance, fellowship, and encouragement. We believe that through authentic relationships and shared experiences, we can grow together and face the cost of following Christ with confidence.
Eternal Rewards
While the rewards of following Christ on Earth are abundant, the ultimate reward lies in eternity. The Bible assures us of everlasting life and an eternal inheritance for those who faithfully follow Christ. At Central Baptist Church, we emphasize the eternal perspective, reminding our congregation that the challenges and sacrifices we face now are temporary compared to the eternal glory that awaits us.
Join Our Community Today!
If you are seeking a deep dive into the steep cost of following Christ in Westwood Roxboro, Central Baptist Church welcomes you with open arms. Join our community of believers who are passionate about living out their faith, embracing the challenges, sacrifices, and rewards that come with following Christ. Together, let us embark on a journey of transformation and discovery as we strive to become more like Jesus every day.
Contact us or visit our website to learn more about our sermons, events, and various opportunities to engage with our community. We look forward to walking alongside you on this faith-filled adventure!