Sermon Series: How We Pursue Discipleship Together
Jan 15, 2022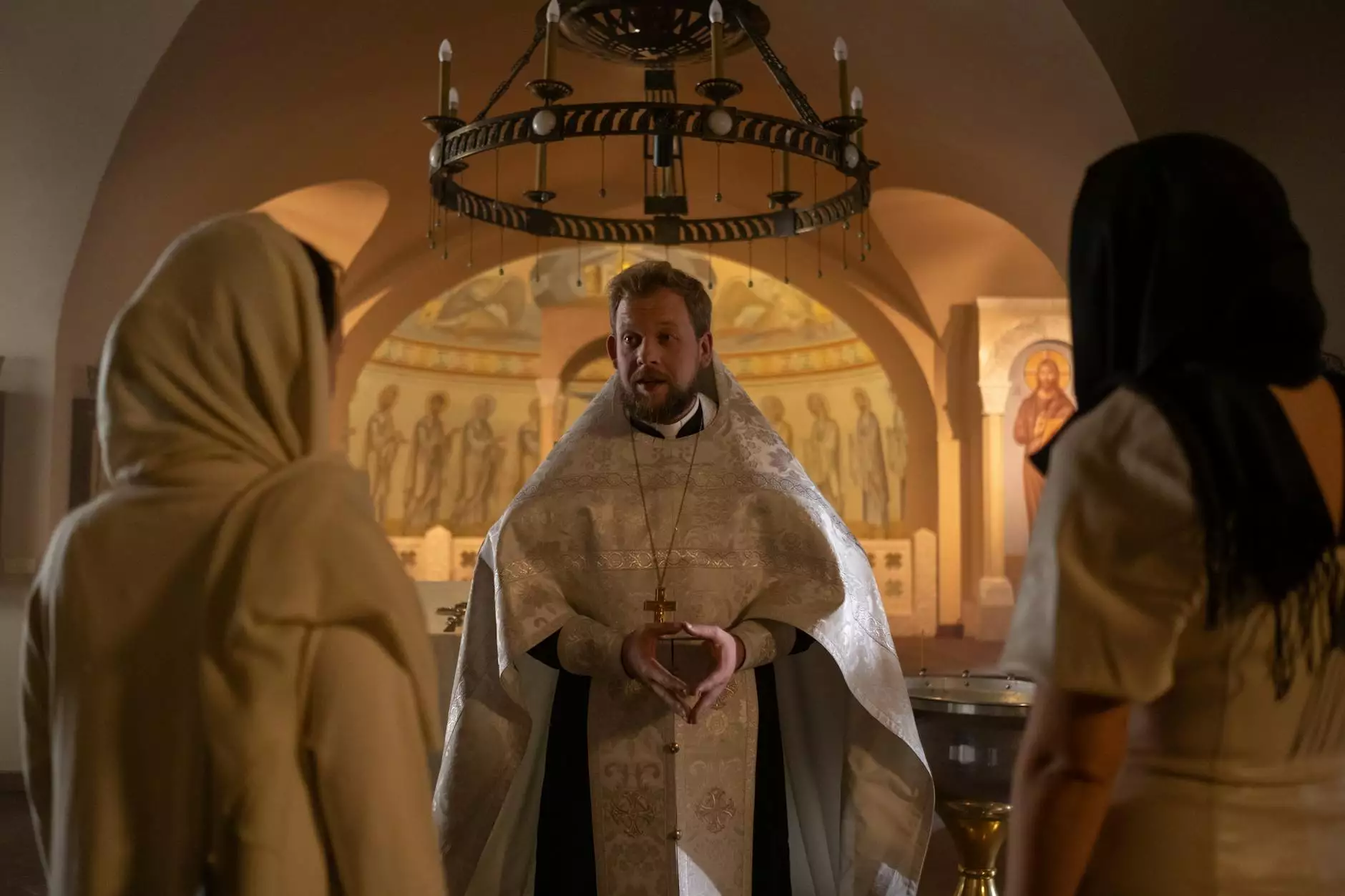 Introduction
Welcome to Central Baptist Church's sermon series on how we pursue discipleship together. As a faith community, we strive to foster an environment that encourages spiritual growth and the development of genuine relationships. Join us on this journey of seeking a deeper understanding of our beliefs and values.
About Central Baptist Church
Central Baptist Church is a vibrant community-based church located in Lawton, Oklahoma. We are dedicated to serving God and building relationships rooted in love, faith, and hope. Our church family warmly welcomes individuals from all walks of life, embracing diversity and fostering inclusivity.
Why Pursue Discipleship Together?
Discipleship serves as the foundation of our faith community. It is through discipleship that we are shaped and transformed into lifelong learners, active participants, and devoted followers of Jesus Christ. Pursuing discipleship together enables us to grow spiritually, supporting and encouraging one another on this journey.
Our Sermon Series: How We Pursue Discipleship Together
Our sermon series, "How We Pursue Discipleship Together," is designed to explore various aspects of discipleship and its significance in our lives. Through engaging sermons, thought-provoking discussions, and interactive activities, we delve into topics such as:
Finding Purpose in Faith
Building Authentic Relationships
Strengthening Spiritual Disciplines
Living Out Our Faith in Daily Life
Impacting Our Community Through Service
Each sermon is carefully crafted to provide practical guidance, biblical insights, and real-world examples. We invite you to join us for this transformative sermon series that aims to deepen our understanding of discipleship and equip us to apply it in our everyday lives.
Engage with Our Faith Community
At Central Baptist Church, we believe that discipleship is not an individual journey but a communal effort. We encourage everyone to actively engage with our faith community, offering opportunities to:
Participate in Small Group Studies
Attend Sunday Worship Services
Join Supportive Prayer Sessions
Get Involved in Outreach Programs
Contribute to Local and Global Missions
Within our welcoming and inclusive environment, you can connect with fellow believers, find support, and grow together in faith. Our church offers a range of ministries and events catered to different age groups and interests, ensuring that everyone can find their place in our faith community.
Join Us at Central Baptist Church
If you are seeking a community where you can pursue discipleship alongside fellow believers, we invite you to join us at Central Baptist Church. Our doors are always open, welcoming individuals from all backgrounds and walks of life. Together, let's deepen our faith, build lasting relationships, and impact our world through God's love.
Contact us today to learn more about our sermon series, ministries, and worship services. We look forward to connecting with you and walking alongside you on your spiritual journey.