Welcome to English as a Second Language (ESL) Classes at Central Baptist Church
Nov 27, 2017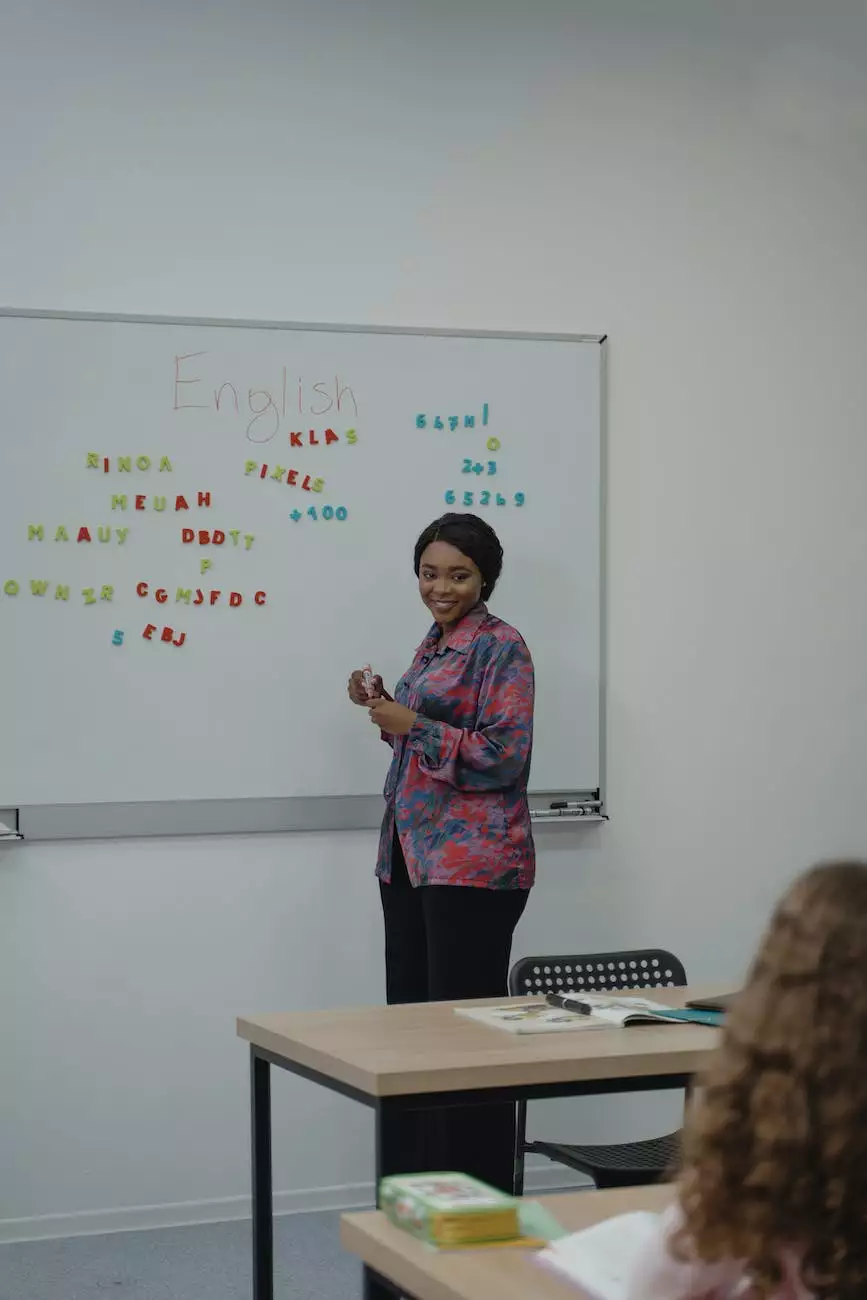 Introduction to ESL
Are you looking to learn English as a Second Language (ESL)? Look no further! Central Baptist Church is proud to offer comprehensive ESL classes designed to help individuals improve their language skills in a supportive and welcoming environment.
Why Choose Central Baptist Church?
Central Baptist Church understands the unique challenges individuals face when learning a new language. Our ESL program is tailored to meet the diverse needs of our students, ensuring that everyone can learn and progress at their own pace.
Our Dedicated and Experienced Instructors
At Central Baptist Church, we believe that the success of our ESL program lies in the expertise of our instructors. Our team of dedicated and experienced teachers are passionate about teaching English and have a deep understanding of the language-learning journey.
Comprehensive Curriculum
Our ESL program offers a comprehensive curriculum that covers various aspects of the English language, including grammar, vocabulary, reading, writing, listening, and speaking skills. We utilize a communicative and interactive approach to ensure students actively engage with the language and develop their fluency.
Small Class Sizes for Personalized Attention
At Central Baptist Church, we value individual attention and believe in providing a conducive learning environment for our students. Therefore, our ESL classes maintain small class sizes to foster interaction between students and instructors, allowing for personalized attention and feedback.
Supportive Community
Joining our ESL program means becoming part of a supportive community that embraces diverse cultures and backgrounds. At Central Baptist Church, we foster a sense of belonging, encouraging students to practice their English skills in a welcoming and inclusive environment.
Flexible Schedule Options
We understand that life can be busy, and finding time for ESL classes can be a challenge. That's why we offer flexible schedule options, including morning, afternoon, and evening classes, to accommodate various lifestyles and commitments.
Additional Resources and Activities
In addition to our regular ESL classes, Central Baptist Church provides students with access to a range of supplementary resources and activities to enhance their learning experience. These may include conversation clubs, language exchange programs, cultural events, and more.
Register Today
If you are ready to embark on an exciting journey of learning English as a Second Language, join us at Central Baptist Church. Our ESL classes will equip you with the skills and confidence to communicate effectively in English. Register today and take the first step towards achieving your language goals!
Get in Touch
For more information about our ESL classes, schedule, or any inquiries, please feel free to contact Central Baptist Church. We are here to assist you and provide you with the information you need to start your ESL journey.