Guided Prayer » Matthew 6:25-34 | EMBER | Central Baptist Church
May 27, 2020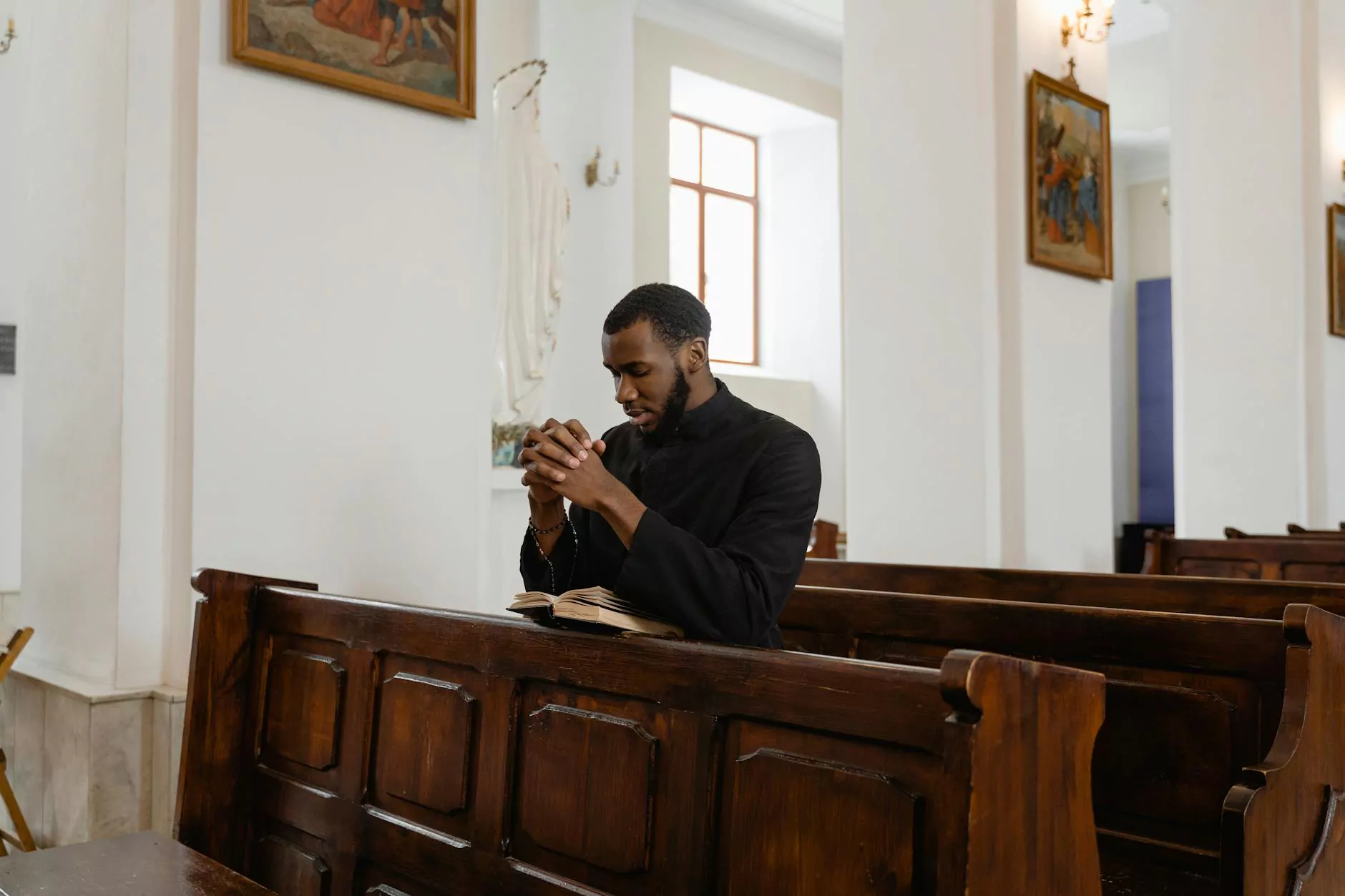 Experience Peace Through Guided Prayer Based on Matthew 6:25-34
Welcome to Central Baptist Church's Guided Prayer experience focusing on the teachings of Jesus in Matthew 6:25-34. Discover a profound journey towards finding peace amidst life's worries, as we explore the comforting words of our Lord and Savior.
Understanding Matthew 6:25-34
Matthew 6:25-34 is a significant passage in the Bible where Jesus urges His disciples not to worry about tomorrow but to trust in God's providence. In this scripture, Jesus emphasizes the importance of prioritizing our relationship with God over worldly concerns, assuring us that our heavenly Father knows and cares for our needs.
Guided Prayer Session
Join us for a guided prayer session based on Matthew 6:25-34, designed to provide a sacred space for you to connect with God. Our experienced prayer leaders will lead you through a step-by-step prayer journey, allowing you to meditate on the comforting words of Jesus and seek His presence in your life.
Benefits of Guided Prayer
Peace of Mind: Engaging in guided prayer helps cultivate a sense of inner peace, enabling you to release anxiety and trust in God's provision.
Deeper Spiritual Connection: Through intentional prayer, you can deepen your relationship with God, experience His love, and strengthen your faith.
Renewed Perspective: By meditating on the teachings of Jesus, you can gain valuable insights and perspective on life's challenges, finding comfort and guidance in His words.
How to Participate
Visit our Website: Access the guided prayer session on our website at cbclawton.com/guided-prayer-matthew-6-25-34
Choose a Quiet Space: Find a quiet and peaceful place where you can fully engage in the prayer experience.
Set Aside Time: Allow yourself dedicated time to focus on the prayer session, free from distractions and interruptions.
Follow the Guided Steps: Listen to our prayer leader's instructions and immerse yourself in the scripture. Reflect, pray, and embrace the moment.
Join Our Faith Community
Central Baptist Church is a vibrant faith community dedicated to fostering spiritual growth, providing support, and encouraging one another on our faith journeys. We warmly welcome you to join our church family and embark on a life-changing path towards deepening your relationship with God.
By participating in our Guided Prayer session and connecting with our faith community, you can experience the profound teachings of Jesus in Matthew 6:25-34 and find solace in His promises. Our church offers various programs, events, and opportunities for worship, education, and serving others.
Discover Peace in God's Words
At Central Baptist Church, we believe that through guided prayer and studying the teachings of Jesus, you can find genuine peace amidst life's uncertainties. We invite you to explore our website, learn more about our faith community, and engage with the transformative power of God's Word.
Embrace God's Love and Guidance
Take a step towards deeper spiritual connection today. Participate in our Guided Prayer session based on Matthew 6:25-34 and unlock the peace that surpasses all understanding. Let God's love and guidance permeate your life, and experience the transformative power of faith in action.
Join Central Baptist Church Today
Begin your faith journey with Central Baptist Church. We invite you to join our vibrant faith community, where you can find support, friendship, and a place to deepen your relationship with God. Embrace the teachings of Jesus and discover the joy of living a purposeful and meaningful life.