Welcome to Hymnal Singo at St. Paul's Episcopal Cathedral
Apr 30, 2021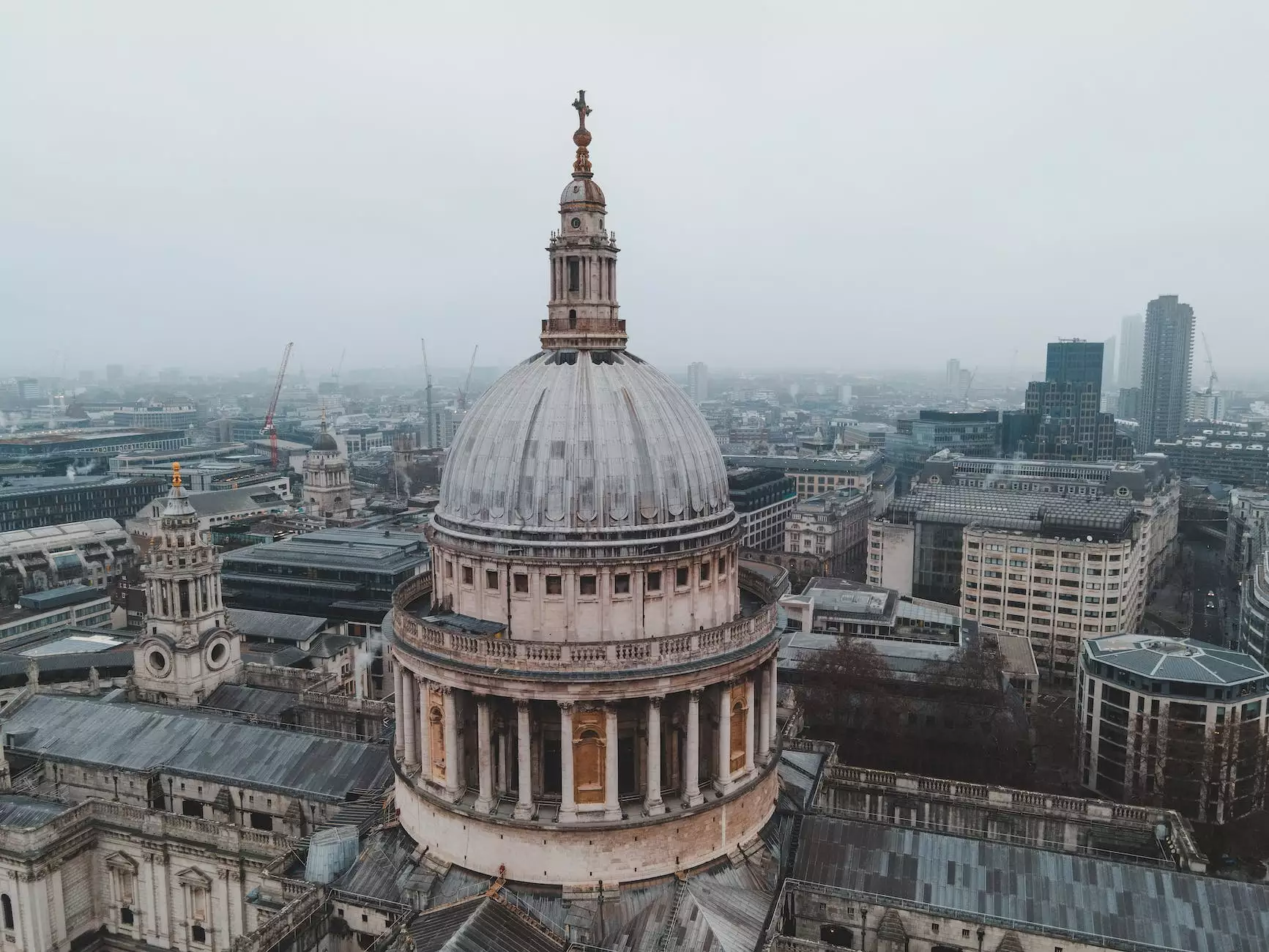 Discover the Rich Tradition of Hymnal Singo
Central Baptist Church invites you to experience the beauty of Hymnal Singo at St. Paul's Episcopal Cathedral. The Hymnal Singo is a collection of sacred songs that have been cherished by believers for centuries. These hymns have carried prayers, provided comfort, and sparked devotion in the hearts of worshipers all around the world.
Immerse Yourself in Spiritual Serenity
At Central Baptist Church, we strive to provide a peaceful and uplifting environment in which individuals can deepen their connection with God. The rich harmonies and profound lyrics of Hymnal Singo create an atmosphere of spiritual serenity, allowing worshipers to immerse themselves fully in the experience of worship. Join us at St. Paul's Episcopal Cathedral in Lawton, Oklahoma, and let the power of music guide your soul.
History and Significance of Hymnal Singo
The origins of Hymnal Singo can be traced back to ancient religious practices. Hymns were sung in early religious ceremonies as a way to praise and honor deities, and over time, they became an integral part of various faith traditions. In Christianity, hymns have been used to inspire and teach the principles of the faith, as well as to foster a sense of unity among believers.
Hymnal Singo encompasses a diverse range of musical compositions, spanning different eras and styles. From traditional hymns rooted in classical music to contemporary gospel songs, the collection offers a comprehensive representation of the Christian worship experience throughout history. Each hymn carries its own unique message, reflecting the experiences, hopes, and beliefs of generations past and present.
Join Central Baptist Church for a Spiritual Experience
If you're longing to experience the transcendent power of Hymnal Singo, we invite you to join us at Central Baptist Church. Our community welcomes individuals from all walks of life, regardless of religious background or beliefs. Together, we gather in unity to honor our Christian heritage, celebrate our faith, and create lasting connections with fellow worshipers.
Embrace the Beauty of St. Paul's Episcopal Cathedral
Located in Lawton, Oklahoma, St. Paul's Episcopal Cathedral serves as the magnificent backdrop for our Hymnal Singo services. The cathedral's architectural splendor and reverent atmosphere create the perfect setting for a spiritual journey. As you enter the cathedral, you'll be greeted by soaring ceilings, intricate stained glass windows, and a sense of awe that is sure to inspire.
In addition to our Hymnal Singo services, Central Baptist Church offers various programs and activities to nurture spiritual growth and foster a sense of community. From Bible study groups to outreach initiatives, we are committed to making a positive impact in the lives of our members and the Lawton area as a whole.
Connect with Central Baptist Church
Ready to embark on your spiritual journey through Hymnal Singo? We would be delighted to have you join us at Central Baptist Church. For more information about our services, events, and community activities, please visit our website or contact our friendly staff. Experience the power of Hymnal Singo and discover the joy of worshiping in the heart of Lawton, Oklahoma.
© 2022 Central Baptist Church | Lawton, Oklahoma | All rights reserved.