Baptism - Grace Fellowship Church
Mar 16, 2023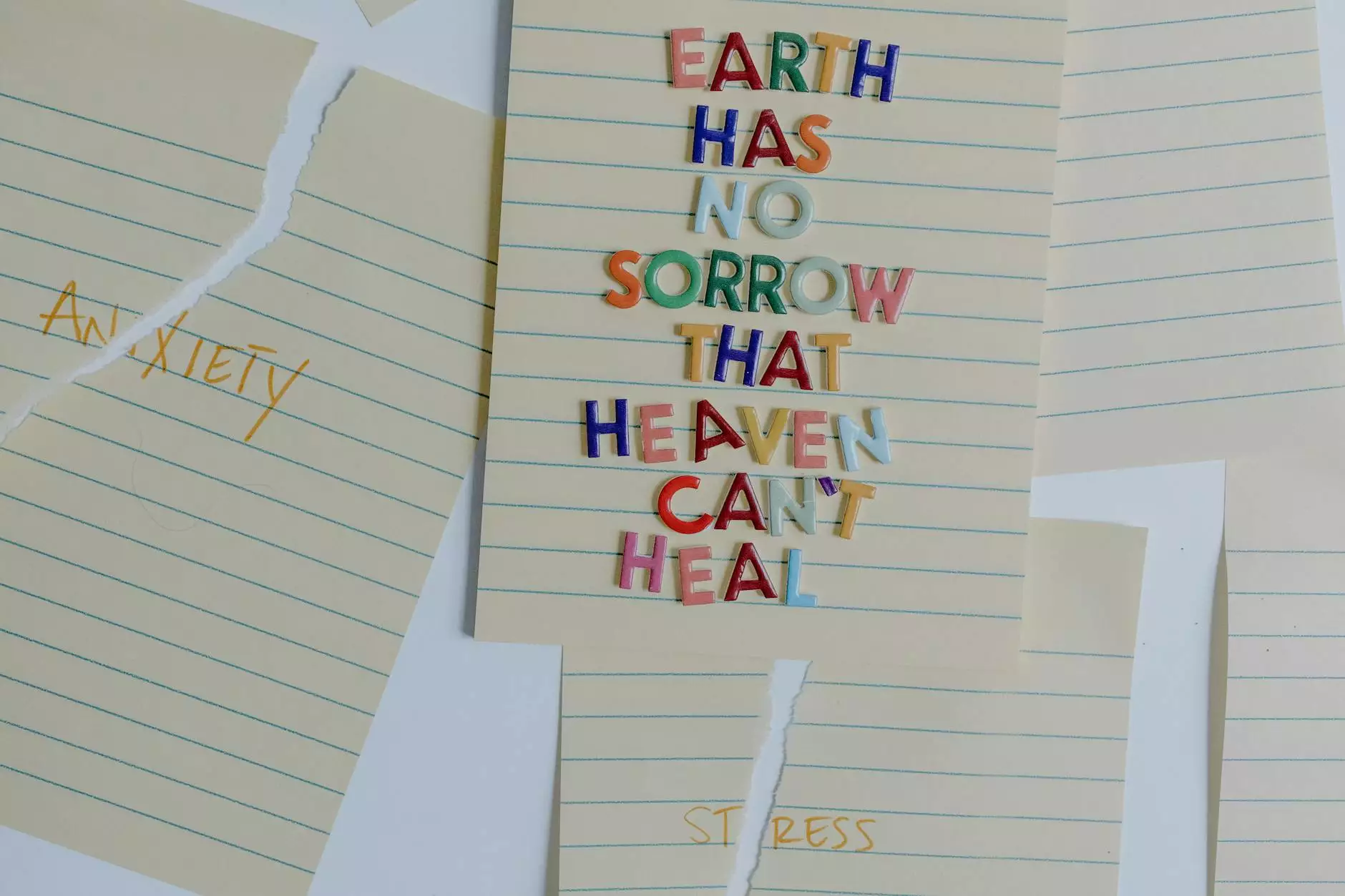 Introduction
Welcome to Grace Fellowship Church, a thriving community dedicated to following Jesus Christ and spreading the message of God's love and grace. In this section, we will dive deep into the topic of baptism and its significance in the Christian faith.
What is Baptism?
Baptism holds a central place in the life of every believer. It is a sacrament that symbolizes the inward transformation and public declaration of one's faith in Jesus Christ. Baptism is an essential step in the journey of a Christian, marking the beginning of a new life dedicated to Christ.
The Symbolism of Baptism
Through baptism, we are united with Christ in His death and resurrection. Just as Jesus was buried and rose again, baptism signifies the believer's identification with Him and a newness of life. The act of immersion in water represents the washing away of sin and the emergence of a cleansed and redeemed individual.
Baptism and Forgiveness
When we accept Jesus as our Savior, our sins are forgiven, and we are made righteous in God's sight. Baptism is an outward expression of this inward transformation, a powerful symbol of the forgiveness and grace we have received through Christ's sacrifice. It represents a turning point in our lives, a moment of surrender and commitment to follow Christ.
Baptism and the Holy Spirit
In the Bible, we see that believers who are baptized often receive the gift of the Holy Spirit. This divine presence within us empowers us to live out our faith and equips us with spiritual gifts to serve God and others. Through baptism, we open ourselves to the active work of the Holy Spirit, inviting Him to lead, guide, and transform us from the inside out.
The Process of Baptism
At Grace Fellowship Church, we guide individuals through a meaningful and reverent baptismal process. Here's a step-by-step overview of what to expect:
1. Believer's Baptism: We practice believer's baptism, which means individuals who have made a personal decision to follow Jesus Christ are eligible to be baptized. Baptism is offered to both adults and youth who have a genuine faith in Jesus.
2. Baptismal Preparation: Before being baptized, individuals participate in baptismal preparation classes where we explore the biblical foundations and significance of baptism.
3. Choosing a Date: Once someone is ready to be baptized, we work together to select a suitable date for the baptismal service, where friends and family are invited to join and celebrate.
4. Meaningful Ceremony: The baptismal service itself is a beautiful and profound experience. It typically takes place during one of our regular worship services and involves a public declaration of faith followed by immersion in water.
5. Commemorating the Event: After baptism, individuals receive a certificate to commemorate their decision and participation in this special moment.
The Impact of Baptism
Baptism is not just a one-time event; it has a lasting impact on the lives of believers. Here are some ways in which baptism influences our spiritual journey:
1. Identification with Christ
Baptism solidifies our identity as followers of Christ. It serves as a reminder of our union with Him and His transformative power in our lives. We remember that just as Jesus died and rose again, we too have been resurrected to a new life in Him.
2. Public Proclamation of Faith
Baptism is a public declaration of our faith in Jesus Christ. By being baptized, we openly testify to others about our decision to follow Christ and our commitment to living according to His teachings. It serves as an encouragement and inspiration to fellow believers and can even be a catalyst for others to consider their own faith journey.
3. Spiritual Renewal and Empowerment
Through baptism, we experience a spiritual renewal and are filled with the Holy Spirit. This divine presence empowers us to live out our faith, equipping us with spiritual gifts to serve others and make a positive impact in our community. Baptism marks the beginning of an ongoing transformation process where we continue to grow in our relationship with God and seek His guidance in all aspects of life.
Conclusion
At Grace Fellowship Church, baptism is an integral part of our community and faith. It signifies a profound step of obedience and devotion to Christ. If you are considering baptism or have further questions, we invite you to contact us or join us for one of our services. We are here to support you on your spiritual journey and celebrate the joy of baptism together.