Liturgical Ministries - Central Baptist Church
Jul 8, 2023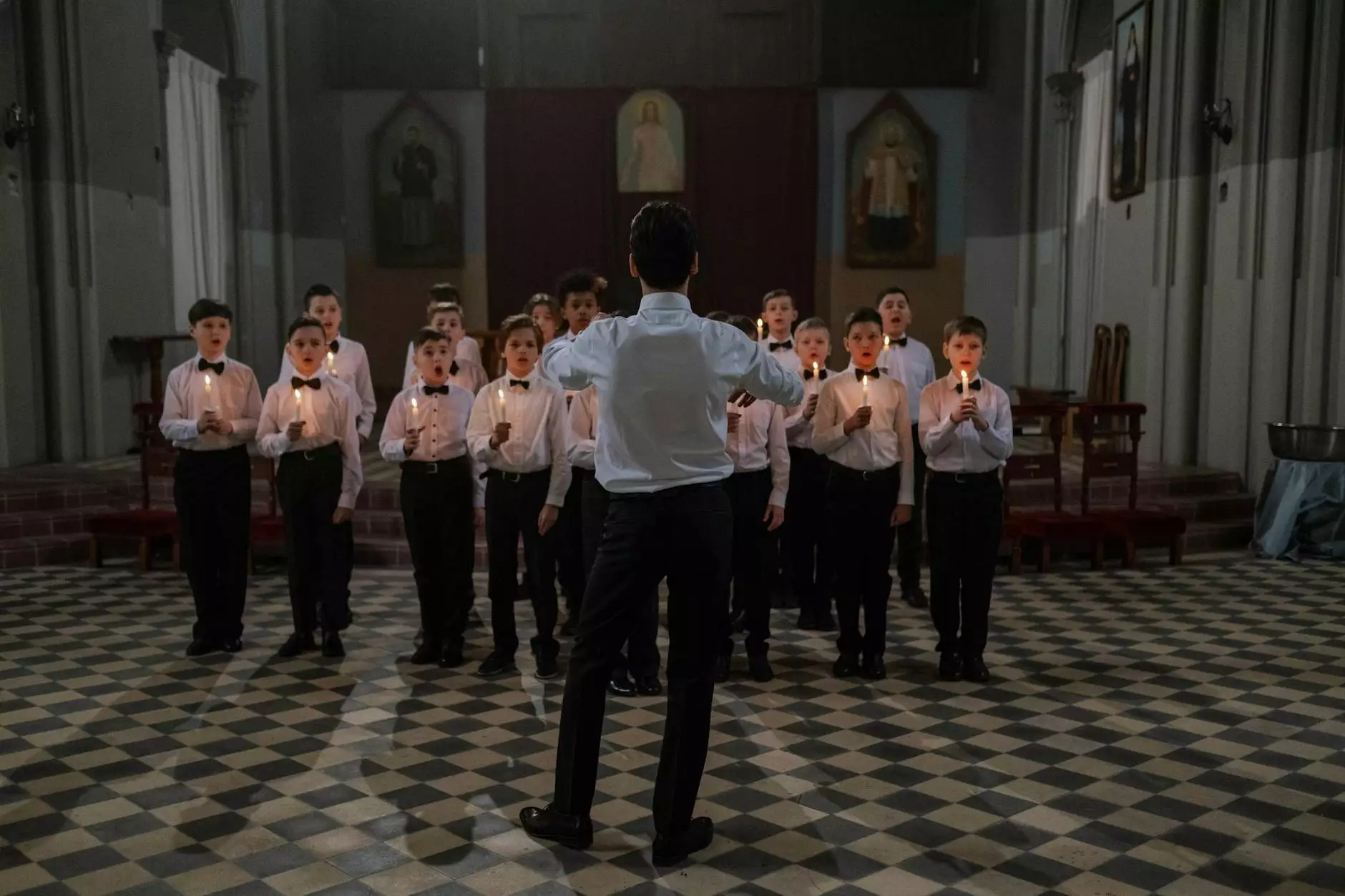 About Liturgical Ministries
Welcome to the Liturgical Ministries page of Central Baptist Church. As an essential part of our community and society immersed in faith and beliefs, our Liturgical Ministries play a vital role in shaping our worship experiences and connecting our congregation with the divine.
The Purpose and Importance of Liturgical Ministries
In our pursuit to honor and glorify God, the Liturgical Ministries at Central Baptist Church strive to create meaningful, impactful, and spiritually uplifting worship services. These ministries encompass various aspects of our liturgical practices, including music, worship leadership, sacred arts, and more.
By engaging in these ministries, we aim to deepen our personal relationships with God while contributing to the growth and nurturing of our faith community. Our worship services are designed to inspire, comfort, and challenge individuals on their spiritual journeys.
Our Liturgical Ministries
1. Music Ministry
Our Music Ministry is an integral part of our worship services. Led by talented musicians and dedicated choir members, we embrace the power of music to uplift souls, express emotions, and enhance our connection with God. Through a variety of musical styles and genres, we strive to create a vibrant and inclusive worship experience for all.
a) Choirs
We have a range of choirs catering to different age groups and vocal abilities. Whether you are a skilled vocalist or simply enjoy singing, you are welcome to join one of our choirs and lend your voice to the collective praise and adoration of our faith community.
b) Instrumental Ensembles
In addition to our choirs, we also have instrumental ensembles where talented musicians can showcase their abilities. From pianos to guitars, strings to brass, our ensemble groups add depth and richness to our worship services, creating a harmonious atmosphere.
2. Worship Leadership
Our Worship Leadership team consists of dedicated individuals who guide and facilitate our worship services. These leaders are responsible for crafting engaging sermons, leading prayers, and ensuring that our worship experiences are spiritually transformative.
a) Pastoral Leadership
Our pastors play a vital role in worship leadership, delivering sermons that are grounded in biblical teachings, relevant to our contemporary lives, and relevant to the theme or message of each worship service.
b) Lay Worship Leaders
Complementing our pastoral leadership, we have diligent and compassionate lay worship leaders who assist in various aspects of our worship services, such as leading congregational prayers, reading scripture, and facilitating special worship rituals or ceremonies.
3. Sacred Arts
The Sacred Arts Ministry encompasses various artistic expressions that enhance our worship experience and reflect the beauty of God's creation. It embraces visual arts, dance, drama, and other forms of creative communication to convey messages of faith, hope, and spiritual transformation.
a) Visual Arts
Our Visual Arts Ministry brings color, depth, and symbolism to our worship spaces through beautiful artwork, installations, and visual displays. These creative expressions complement the themes and messages of our worship services, evoking contemplation, inspiration, and reflection.
b) Dance and Drama
Through dance and drama, we bring stories from the Bible to life, engage the congregation in a multisensory worship experience, and allow individuals to use their bodies and movements as a form of worship. This ministry encourages creativity, self-expression, and a deeper understanding of scripture.
4. Liturgical Assistants
Our Liturgical Assistants provide essential support during worship services, ensuring everything runs smoothly and creating an atmosphere conducive to worship and spiritual growth.
a) Ushers and Greeters
Ushers and greeters warmly welcome individuals as they enter our worship spaces, assisting them in finding seats, providing information, and offering a sense of belonging within our community. Their presence ensures that everyone feels valued, comfortable, and engaged.
b) Acolytes
Acolytes play a sacred role in our worship services, helping to create a reverent and transcendent atmosphere. They may assist with lighting candles, carrying the cross, and participating in other ceremonial activities that symbolize our devotion and commitment to God.
Get Involved in Liturgical Ministries
At Central Baptist Church, we believe that everyone has unique gifts and talents to contribute to our Liturgical Ministries. Whether you have a passion for music, a flair for the arts, a love for leading worship, or a heart for service, there are ample opportunities to get involved.
Joining our Liturgical Ministries not only allows you to connect with others who share similar interests and beliefs but also provides a platform to deepen your faith, explore your creativity, and make a lasting impact within our community.
Contact Us
If you are interested in joining any of our Liturgical Ministries or have questions about how you can contribute, we encourage you to reach out to us. Our dedicated team is ready to welcome you and help you find your place in our diverse and vibrant community.
For more information, please contact our church office at 123-456-7890 or send us an email at [email protected].