ChurchFit: Combining Faith, Fitness, and Community
Jul 28, 2023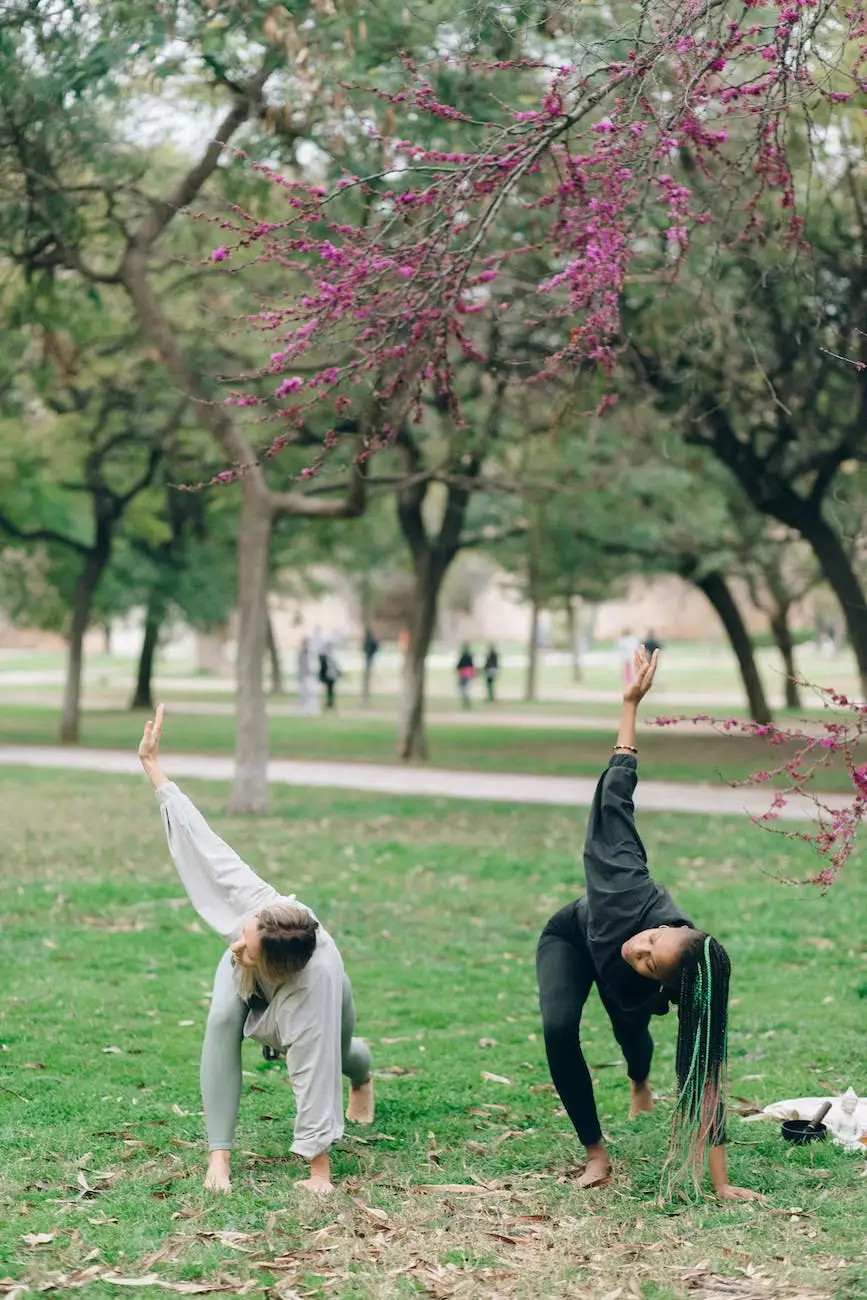 Welcome to Central Baptist Church's ChurchFit Program
Are you looking to nourish both your body and soul? Look no further than ChurchFit at Central Baptist Church! We believe that faith and fitness go hand in hand, and our program is designed to help you achieve optimal physical and spiritual well-being. Join us as we combine the power of faith, the benefits of exercise, and the support of a welcoming community.
Why Choose ChurchFit?
When it comes to fitness programs, ChurchFit stands out from the rest. We understand that achieving a healthy lifestyle is not just about physical exercise, but also about nurturing a strong spiritual foundation. Our unique approach provides you with:
Faith-Based Workouts: Experience exercise routines infused with spiritual elements, helping you strengthen both your body and your connection with God.
Professional Guidance: Our team of qualified fitness instructors will guide you on your journey, tailoring workouts to your individual needs and limitations.
A Supportive Community: Connect with fellow believers who share the same goal of nurturing their physical and spiritual well-being.
Comprehensive Resources: Access an array of resources on nutrition, mental health, and personal growth, all aimed at helping you live a balanced and fulfilling life.
A Welcoming Environment: Enjoy a warm and inclusive atmosphere where you can feel comfortable and supported, regardless of your fitness level or background.
Fitness Programs Tailored to Your Needs
At ChurchFit, we recognize that everyone has unique abilities and objectives. That's why we offer a variety of fitness programs to suit your individual requirements:
Cardio for the Soul
Reinvigorate your spirit with our Cardio for the Soul sessions. Jump-start your day with energizing workouts combined with uplifting worship music. Let the rhythm move you as you engage in heart-pumping exercises that will leave you feeling refreshed and spiritually empowered.
Pilates with Purpose
Develop strength, flexibility, and inner peace through Pilates with Purpose. Our certified instructors will guide you through a series of precise movements that target core muscles while fostering mindfulness. Enhance your overall well-being as you strengthen both your body and your connection with God.
Strength Training with Faith
Build both physical and spiritual strength through our Strength Training with Faith program. Our experienced trainers will help you develop muscular endurance, improve bone density, and increase overall confidence. Standing on a foundation of faith, you'll push your limits in a safe and supportive environment.
Yoga for Serenity
Experience tranquility and harmony through our Yoga for Serenity classes. Unwind, stretch, and find inner peace as you connect your mind, body, and spirit. Our certified yoga instructors will guide you through various poses and breathing techniques, allowing you to cultivate a sense of mindfulness and spiritual alignment.
Join ChurchFit Today
Are you ready to embark on a transformative journey that nurtures your body and soul? Join ChurchFit at Central Baptist Church and become part of a community dedicated to holistic well-being. Connect with us today to learn more about our programs, schedules, and upcoming events. Take the first step towards a healthier lifestyle in an environment that celebrates your faith, embraces your uniqueness, and supports your goals.
Remember, ChurchFit is more than just a fitness program – it's a path to a stronger body, a deeper faith, and a vibrant community.