Mobile Meals - Nourishing Our Community
Jun 15, 2018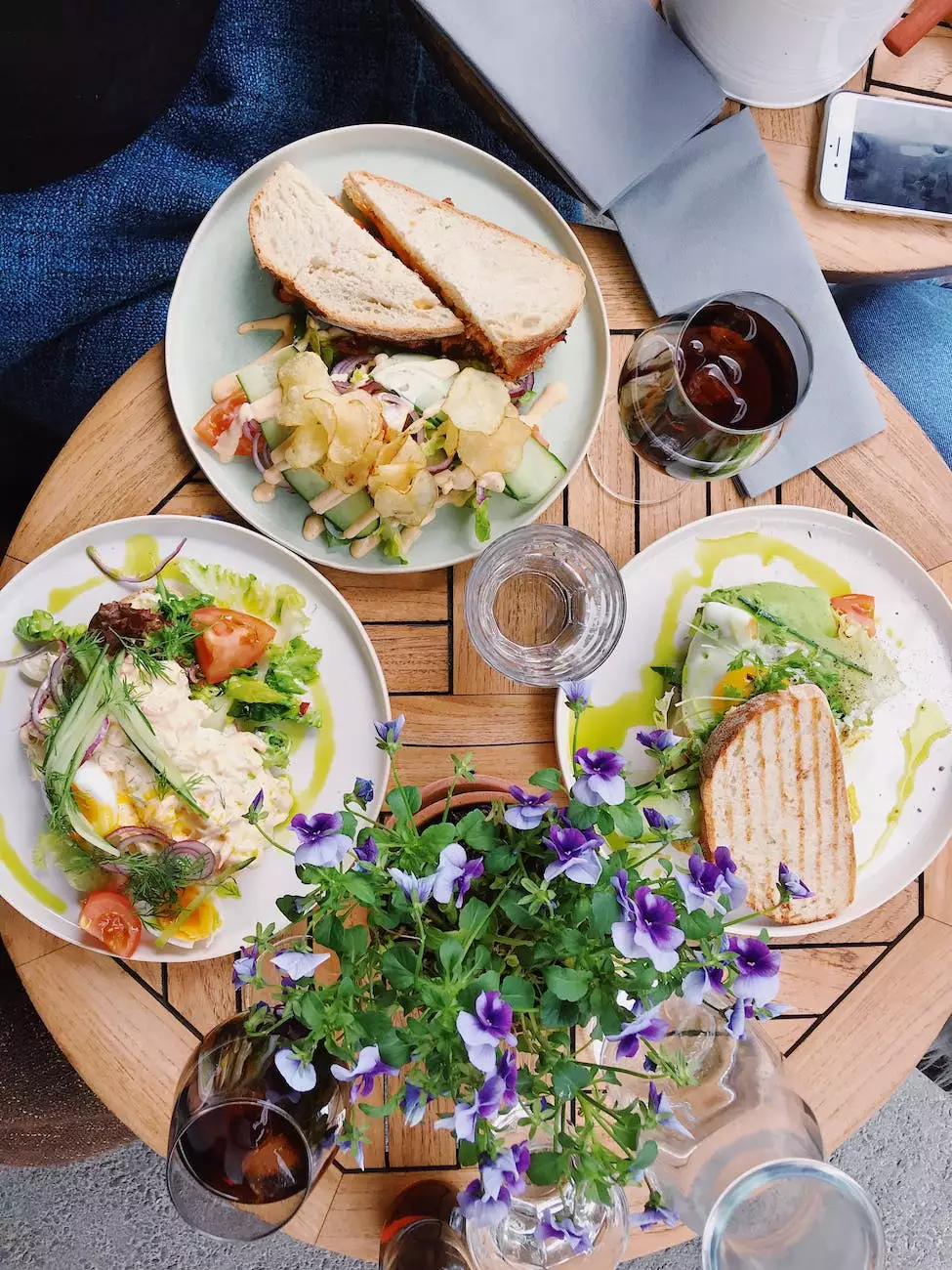 Introduction
Welcome to Mobile Meals, a program by Central Baptist Church, dedicated to making a positive impact on our community by providing nourishing meals to those in need. We understand the importance of addressing food insecurity and strive to ensure that no one goes to bed hungry. Through Mobile Meals, we aim to bring hope, support, and nutrition to those facing difficult circumstances.
About Central Baptist Church
Central Baptist Church is a cornerstone of faith and beliefs within our local community. We have been serving the needs of the community for over a century, providing love, compassion, and support to individuals and families. Mobile Meals is one of the initiatives driven by our mission to serve God and those in need.
Our Mission
At Mobile Meals, our mission is clear - to combat food insecurity and make a lasting impact on the lives of individuals and families. We believe that no one should have to worry about their next meal, and we strive to bring nourishment, care, and hope to those who need it the most.
How Mobile Meals Works
Mobile Meals operates through the dedicated efforts of our volunteers and the generous support of our community. Here's how the program works:
Identification and Outreach
Through partnerships with local social service organizations and community leaders, we identify individuals and families who are in need of assistance. Our outreach teams work tirelessly to ensure that no one falls through the cracks and that our meals reach those who truly need them.
Menu Planning and Preparation
Our team of talented chefs and nutritionists carefully plan each meal, considering dietary restrictions and preferences. We strive to provide balanced and nourishing options that not only satisfy hunger but also promote overall wellness. From fresh ingredients to flavorful recipes, we take pride in the quality of our meals.
Delivery and Distribution
Once the meals are prepared, our dedicated volunteers step in to ensure that they are safely delivered to the intended recipients. We have a well-established network of drivers who cover various routes within our community, ensuring that everyone receives their meals in a timely manner.
Additional Support Services
Mobile Meals is more than just providing meals; we strive to address the root causes of food insecurity. We collaborate with local organizations to offer additional support services, such as access to educational resources, financial counseling, and employment assistance. By holistically supporting individuals, we aim to empower them on their journey towards self-sufficiency.
Join Us and Make a Difference
Mobile Meals relies on the support of individuals like you. There are several ways you can get involved:
Volunteer Your Time
Join our team of dedicated volunteers who play a crucial role in the success of Mobile Meals. Whether it's delivering meals, assisting with meal preparation, or providing administrative support, your time and skills are invaluable. Together, we can make a significant impact on the lives of our neighbors.
Donate to Mobile Meals
Your financial contributions directly support the operation and expansion of Mobile Meals. With your generous donation, we can reach even more individuals and families in need, offering them nourishment, hope, and a helping hand. Every dollar makes a difference.
Spread the Word
Help us raise awareness about Mobile Meals and the issue of food insecurity. Share our mission and success stories on social media, encourage others to get involved, and invite local leaders to join us in our cause. Together, we can build a stronger and more caring community.
Conclusion
Mobile Meals is a vital program by Central Baptist Church that strives to eliminate food insecurity and provide nourishment, hope, and support to those in need. Join us in our mission to make a lasting impact on the lives of individuals and families in our community. Together, we can make a difference and create a future where no one goes hungry.