First Baptist Church Muskogee - ChurchCenter
Sep 26, 2022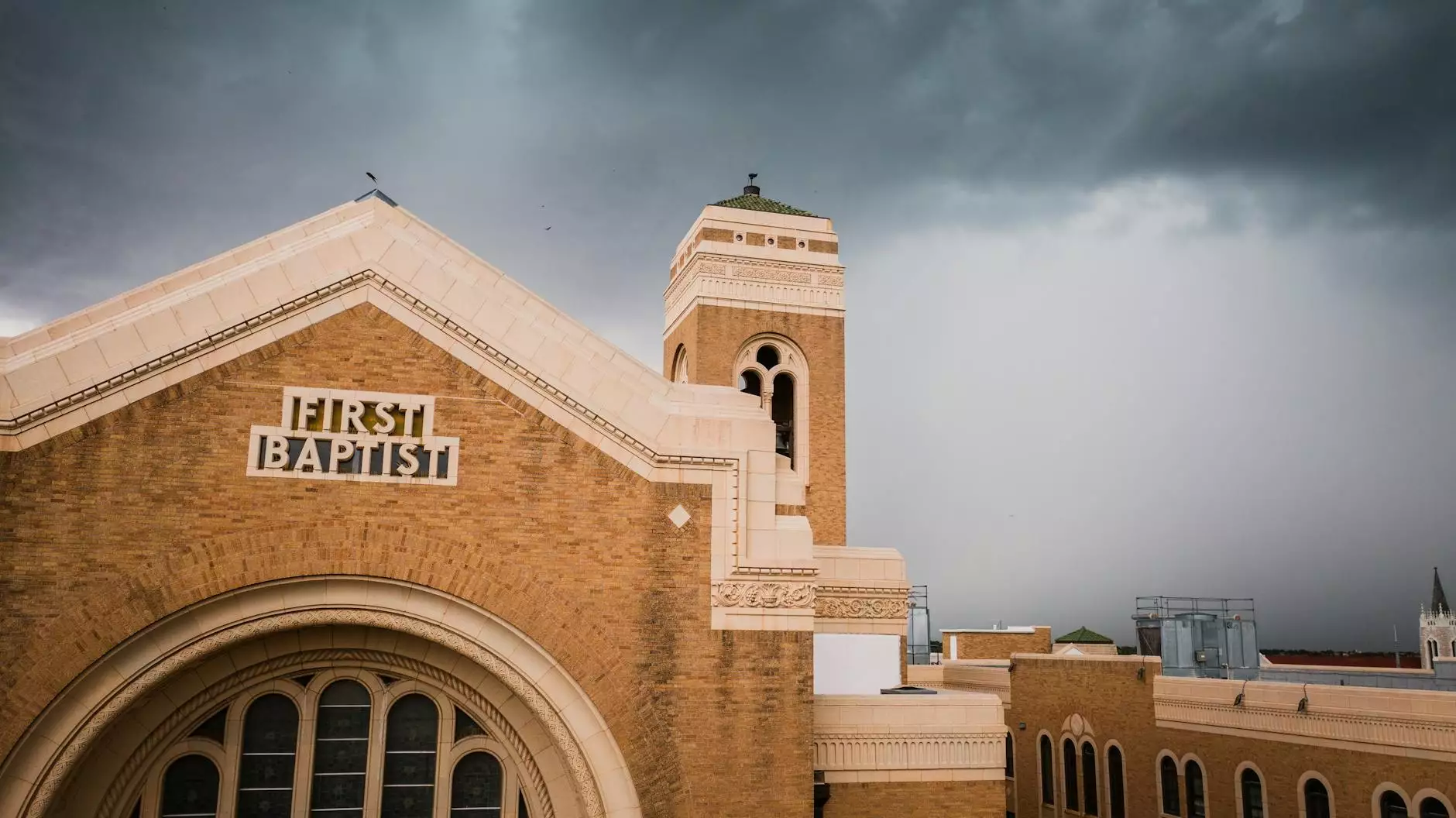 Welcome to Central Baptist Church!
Experience a Vibrant Community of Faith
Central Baptist Church is a welcoming and inclusive community in Muskogee, devoted to empowering individuals to grow in their faith and thrive together. Our ChurchCenter is where you can join us in various activities, services, and spiritual growth opportunities.
Explore Our Ministries
Within our ChurchCenter, you will discover a wide range of ministries catering to different age groups and interests. From children and youth programs to adult Bible studies, there's something for everyone to engage, learn, and connect.
Children and Youth Ministries
We believe in nurturing the faith of our younger generations. Our dedicated children and youth ministries provide a safe and supportive environment for kids and teens to learn about God's love, engage in worship, and build meaningful friendships.
Our Sunday School classes offer age-appropriate lessons that teach Biblical truths in creative and interactive ways. Vacation Bible School, summer camps, and youth retreats are just a few examples of our exciting programs for young individuals.
Adult Ministries
At Central Baptist Church, we understand the importance of continued spiritual growth and fellowship among adults. Our ChurchCenter enables you to participate in various classes, groups, and events to enrich your faith journey.
Join our Bible study groups where you can dive deep into scripture and engage in meaningful discussions. We also offer marriage and family enrichment programs, prayer groups, and opportunities for community service.
Worship Services
Our ChurchCenter is where we come together for uplifting and inspiring worship services. Experience the power of music, prayer, and biblical teachings that challenge and encourage us to live out our faith in practical ways.
We offer multiple worship services throughout the week, catering to different preferences and schedules. Our dedicated worship team creates an atmosphere of praise and reverence where individuals can connect with God and fellow believers.
Events and Community Outreach
Central Baptist Church is deeply committed to serving the community and making a positive impact beyond the ChurchCenter walls. We organize various events and outreach programs that foster unity, compassion, and support for those in need.
Whether it's participating in local charity drives, volunteering in community projects, or organizing faith-based conferences, we actively seek opportunities to be the hands and feet of Jesus, bringing hope and love to those around us.
Join Us at Central Baptist Church
We invite you to be a part of our vibrant and compassionate community at Central Baptist Church. The ChurchCenter is the heart of our ministries, where individuals of all ages and backgrounds come together to grow in faith, experience fellowship, and make a difference in our community.
Explore our website for more information about our services, ministries, and upcoming events. We look forward to welcoming you to Central Baptist Church, Muskogee!
© 2022 Central Baptist Church. All rights reserved.