Precious Little Footsteps Childcare
Feb 10, 2022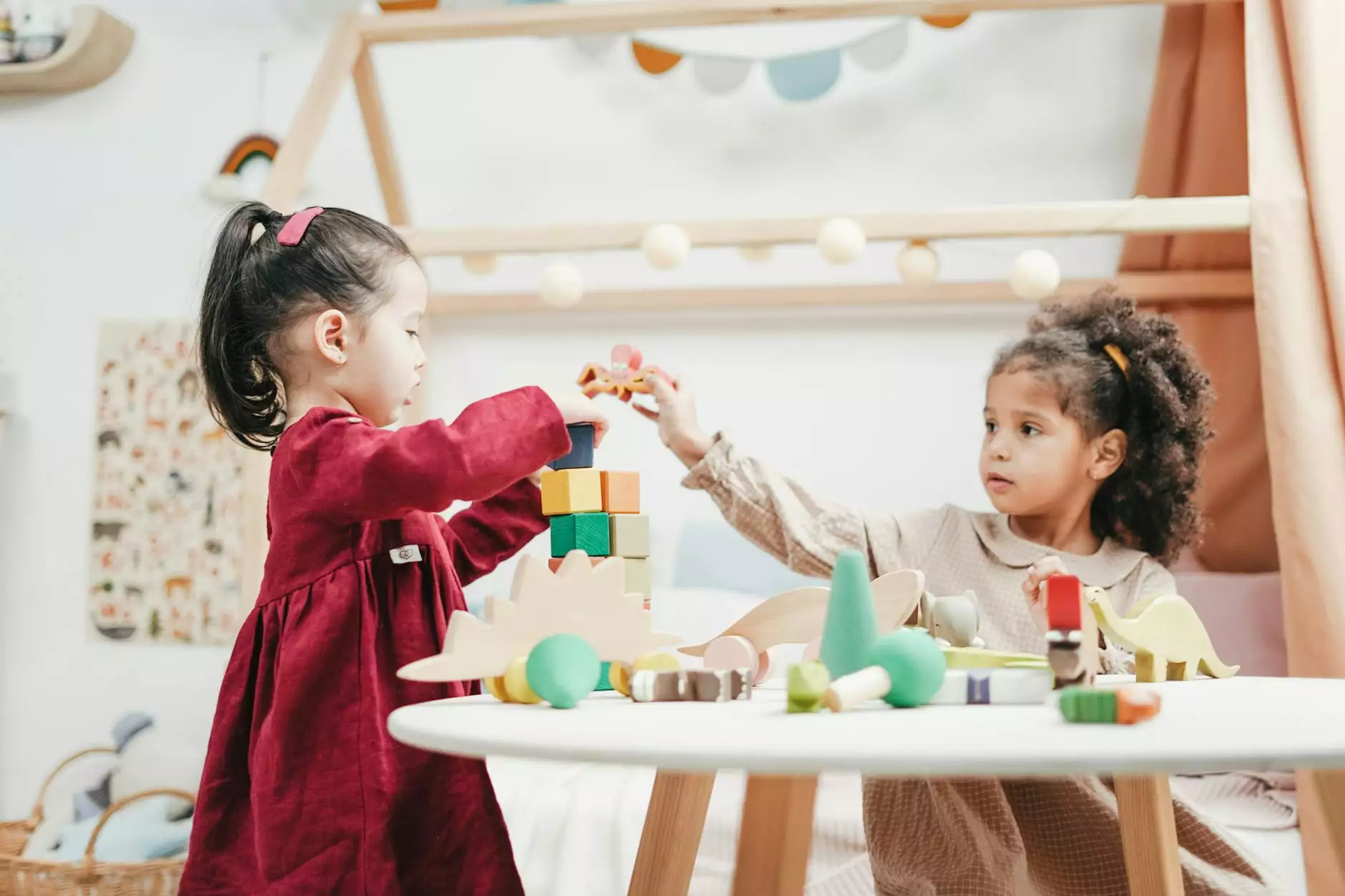 About Precious Little Footsteps Childcare
Precious Little Footsteps Childcare, brought to you by Central Baptist Church, is an exceptional childcare facility dedicated to nurturing young minds with love and care. As a trusted provider, we prioritize the growth and development of each child, fostering an environment of happiness, learning, and exploration.
Why Choose Precious Little Footsteps Childcare?
When it comes to finding the perfect childcare provider, Central Baptist Church understands that parents want nothing but the best for their children. That's why we have designed Precious Little Footsteps Childcare to meet and exceed your expectations.
Comprehensive Child Development Program
Our child development program is thoughtfully designed to stimulate your child's cognitive, physical, and social-emotional growth. Through a wide range of engaging activities and interactive play, we create an environment where children can discover their potential and develop essential skills to succeed in life.
Qualified and Caring Staff
At Precious Little Footsteps Childcare, we believe that our dedicated staff plays a crucial role in providing exceptional care. Our team of highly qualified and experienced caregivers are passionate about early childhood education and go above and beyond to create a supportive and nurturing environment for your child.
Safe and Secure Facilities
We prioritize the safety and security of your little ones. Our state-of-the-art facilities are equipped with advanced security measures to ensure a secure environment. With CCTV surveillance, controlled entry systems, and regular safety checks, you can have peace of mind knowing that your child is in safe hands.
Programs Offered
Toddler Program
Our toddler program is designed to provide a safe and stimulating environment for children aged 1-2 years. Through age-appropriate activities, outdoor play, and interactive learning experiences, we promote their overall development while encouraging exploration and independence.
Preschool Program
In our preschool program for children aged 3-5 years, we focus on creating a strong foundation for lifelong learning. Our curriculum emphasizes early literacy, numeracy, creative expression, and social skills. It prepares children for a smooth transition to kindergarten and sets them on a path to success.
Before and After School Care
We offer before and after school care, providing a nurturing environment where school-aged children can engage in enriching activities, receive homework assistance, and enjoy social interaction. Our flexible scheduling options ensure that child care seamlessly aligns with your family's needs.
Contact Us
We would love to hear from you! For more information about Precious Little Footsteps Childcare or to schedule a visit to our facility, please contact us at:
Phone: [Insert Phone Number]
Email: [Insert Email Address]
Address: [Insert Address]
Experience the joy of knowing your child is in a caring and stimulating environment. Choose Precious Little Footsteps Childcare, where little feet take their first big steps towards a bright future!