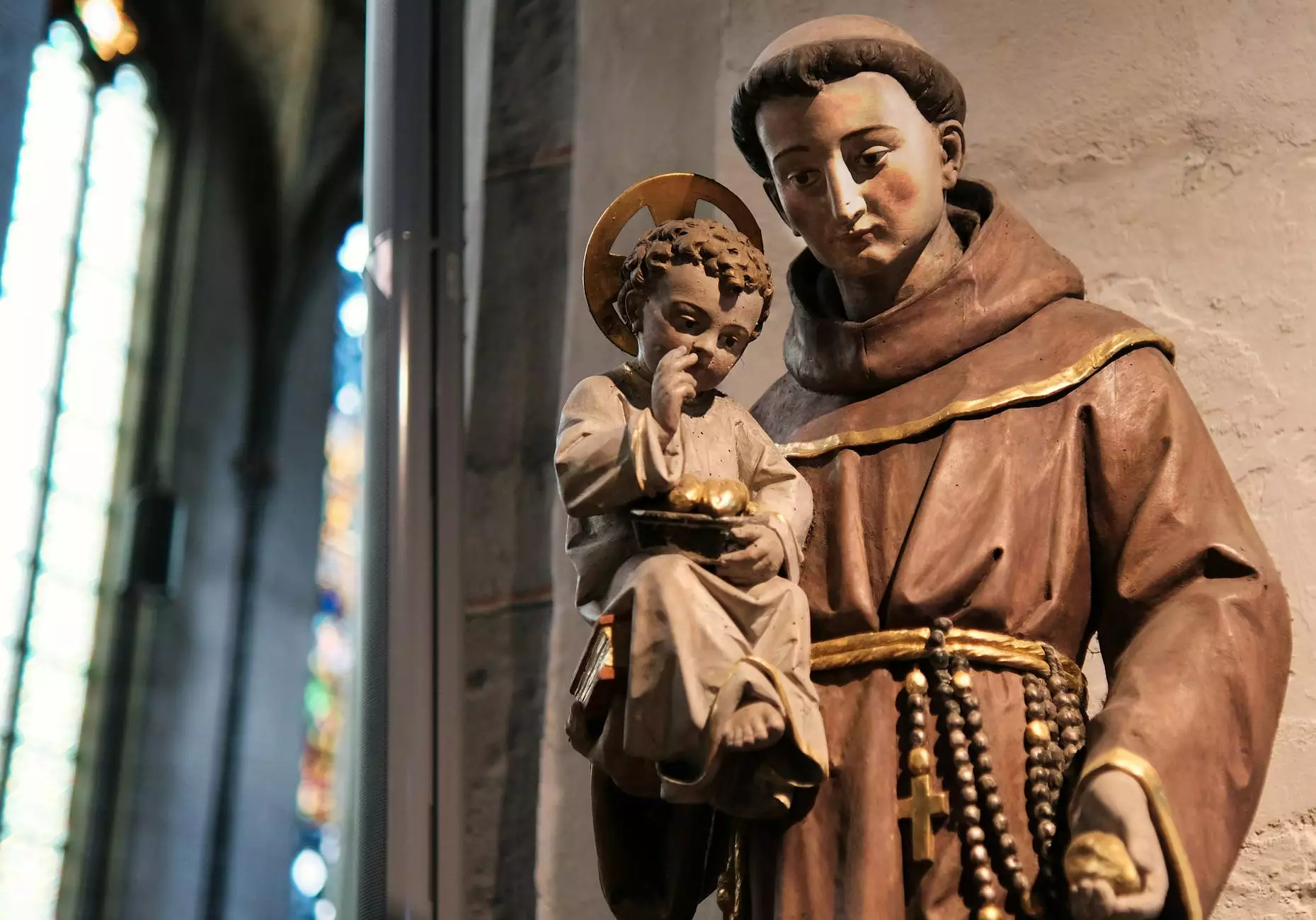 Welcome to St. Elijah OKC, an extension of Central Baptist Church, where we delve into the concept of finding the church Jesus built. As a dedicated community rooted in faith and beliefs, we strive to provide a welcoming environment for individuals seeking spiritual growth and a deeper connection with God.
The Importance of Finding the Church Jesus Built
When it comes to faith and beliefs, understanding the significance of finding the church Jesus built is paramount. As Christians, we follow the teachings of Jesus Christ, who founded His church on a strong foundation of love, forgiveness, and salvation.
By seeking out the church Jesus built, we align ourselves with His divine plan for our lives. This search enables us to find a community of like-minded individuals who can support and encourage us on our spiritual journey.
Discovering St. Elijah OKC - A Branch of Central Baptist Church
St. Elijah OKC, a branch of Central Baptist Church, embodies the principles of the church Jesus built. Our congregation is committed to creating a nurturing environment where individuals can explore their beliefs, gain knowledge, and find solace in the love of Christ.
At St. Elijah OKC, we believe in the power of community. We understand the need for fellowship and offer a range of programs and ministries to help individuals connect with God and one another. From engaging worship services to Bible study groups and outreach initiatives, we strive to cater to the spiritual needs of people from all walks of life.
Our Beliefs and Values
Central Baptist Church, including St. Elijah OKC, is firmly rooted in the teachings of the Bible. We believe in the Triune God - Father, Son, and Holy Spirit - and the redemptive work of Jesus Christ. Our faith is centered on grace, salvation, and the transformational power of the Holy Spirit.
We value inclusivity and welcome individuals from diverse backgrounds to be part of our community. Regardless of age, race, or past experiences, we embrace everyone with open arms, offering a safe space for spiritual growth and discovery.
Worship and Spiritual Growth Opportunities
Worship is a cornerstone of our community, and at St. Elijah OKC, we strive to create meaningful and uplifting worship experiences. Through dynamic sermons, heartfelt music, and impactful prayers, we aim to foster an environment where individuals can encounter the presence of God.
In addition to worship services, we provide various opportunities for spiritual growth. Our Sunday School classes offer a chance to delve deeper into Scripture, while our small groups provide a space for intimate discussions and support. We also offer resources such as devotional materials, podcasts, and online content to facilitate personal growth and reflection.
Our Outreach Efforts
As a church that Jesus built, we are called to extend our love and care beyond the walls of our congregation. St. Elijah OKC actively participates in numerous outreach initiatives, seeking to make a positive impact in our local community and beyond.
Through partnerships with local organizations, volunteering efforts, and community events, we aim to fulfill our mission of bringing hope, love, and compassion to those in need. Our outreach programs encompass areas such as poverty alleviation, education, healthcare, and social justice.
Join Us on Your Journey
If you are searching for the church Jesus built, we invite you to explore St. Elijah OKC, a branch of Central Baptist Church. Discover a community where you can cultivate your faith, connect with others, and make a difference in the world. Explore our website for more information about our services, programs, and ways to get involved.
Join us as we embark on a spiritual journey together, seeking the church Jesus built and experiencing the transformative power of His love.