Oye Coffee Co. - Premium Coffee Roasters
Aug 13, 2022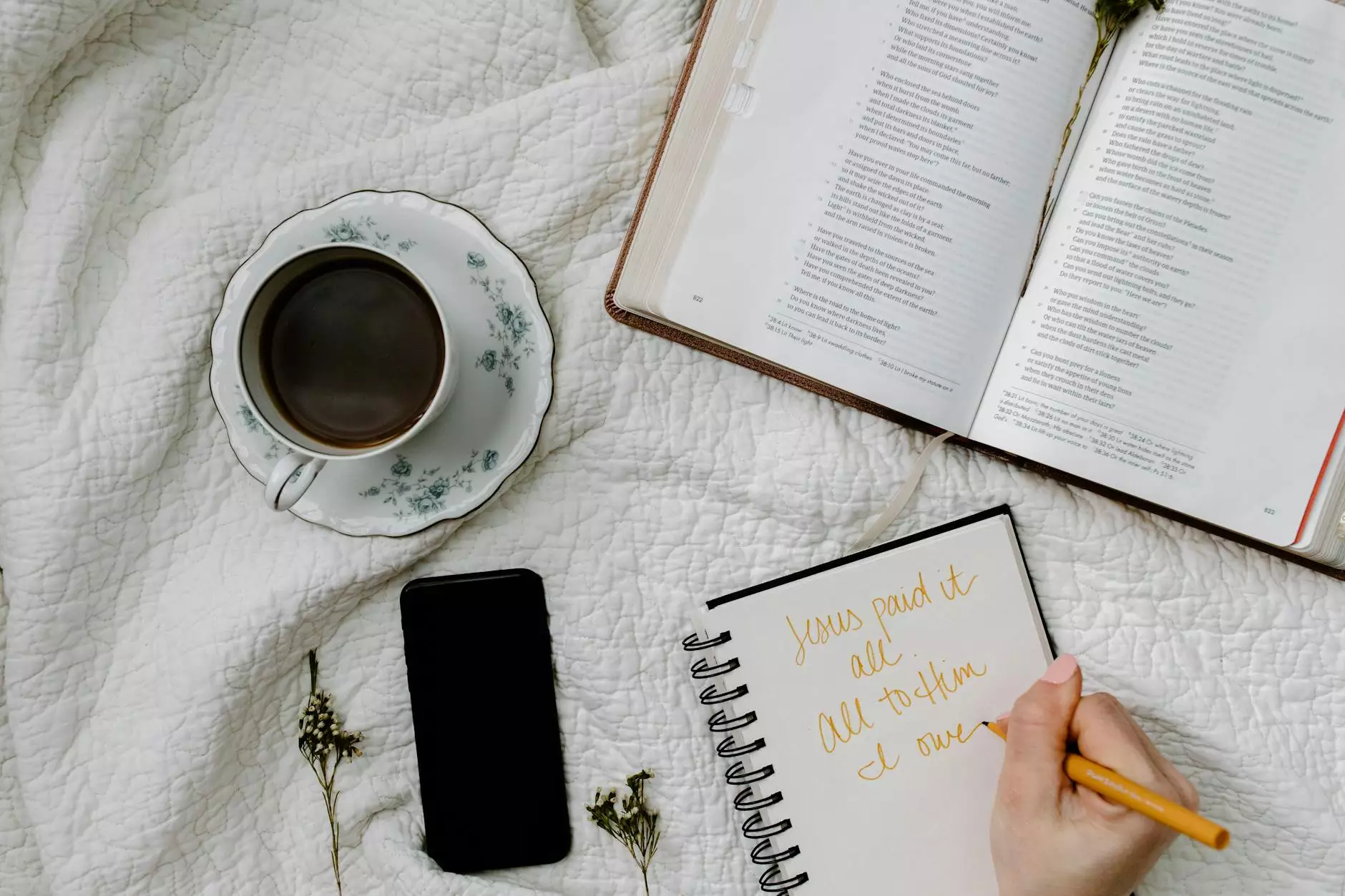 Indulge in the Finest Coffee Experience
Welcome to Oye Coffee Co., where we bring you the finest selection of premium coffee blends that are meticulously crafted with passion and expertise. As a venture of Central Baptist Church, our aim is to offer not only exceptional coffee but also contribute to the community through our love for faith and beliefs. Experience the wonders of Oye Coffee Co. as you embark on a sensory journey like no other.
Unveiling the Perfect Cup of Coffee
At Oye Coffee Co., we believe that every cup of coffee should be an extraordinary experience. Carefully sourcing the finest coffee beans from around the world, our skilled roasters ensure that each blend possesses distinctive flavors and aromas that awaken your senses. From velvety smoothness to vibrant fruity undertones, our premium coffee roasts are designed to satisfy even the most discerning coffee connoisseurs.
Our Selection of Premium Coffee Blends
Indulge in the diverse range of flavors that our premium coffee blends have to offer. Each blend carries a unique story, inspired by the rich coffee cultures from different regions. With a meticulous selection process, our expert team curates the most exceptional coffee beans to create the perfect brews. From single-origin coffees to carefully crafted blends, our offerings cater to every taste preference.
1. Colombian Blend
Experience the vibrant and rich flavors of Colombia with our Colombian Blend. This medium-bodied coffee combines beans from various regions of Colombia, resulting in a refreshing and balanced brew. With notes of caramel and chocolate, it offers a delightful flavor profile that will keep you coming back for more.
2. Ethiopian Yirgacheffe
Embark on a journey to the birthplace of coffee with our Ethiopian Yirgacheffe blend. Grown in the highlands of Ethiopia, this single-origin coffee boasts a bright acidity, floral aroma, and subtle hints of fruitiness. Its complex flavor profile is a true representation of the incredible coffee heritage of Ethiopia.
3. Brazilian Santos
Savor the smooth and nutty flavors of our Brazilian Santos blend. Harvested from the vast coffee plantations of Brazil, this medium-dark roast offers a velvety mouthfeel with notes of cocoa and roasted nuts. It is the perfect choice for those seeking a well-balanced and satisfying cup of coffee.
Commitment to Quality and Sustainability
Central Baptist Church's commitment to excellence extends to every aspect of Oye Coffee Co.'s operations, ensuring that our customers receive coffee of unparalleled quality. We prioritize sustainability by partnering with farmers who employ environmentally friendly practices, encouraging fair compensation and ethical working conditions throughout the coffee supply chain.
Brewing Techniques and Tips
To enhance your coffee experience, we provide brewing techniques and tips to help you achieve the perfect cup of coffee at home. From the ideal water temperature to the proper grind size, our recommendations will ensure that you extract the full potential of our premium coffee blends.
Embrace the Oye Coffee Co. Experience
Embrace the Oye Coffee Co. experience today and discover the joys of exceptional coffee. Whether you're a coffee enthusiast or simply enjoy a good cup of joe, our premium blends will captivate your taste buds and leave you craving for more. At Oye Coffee Co., we believe that every sip should be an embodiment of perfection.
Explore Our Online Store
Visit our online store and explore our extensive selection of premium coffee blends. Conveniently browse through our offerings and order your favorite blends to be delivered straight to your doorstep. Join us in our commitment to quality, community, and the love for exceptional coffee. Take your coffee game to a whole new level with Oye Coffee Co. and experience a celestial blend like no other.